With the end of one year comes the start of another. It's undeniable that 2012 was a great year for rock and alternative music as a whole, but with a quick overlook of what is to come and what bands are on the verge of rising from the underground, it seems 2013 might even surpass the previous 12 months. We have listed all of the bands we think you should keep your eyes on throughout this year so you can get in there before they become 'uncool' or just so you're ahead of the pack. See into the future:
---
A DAY TO REMEMBER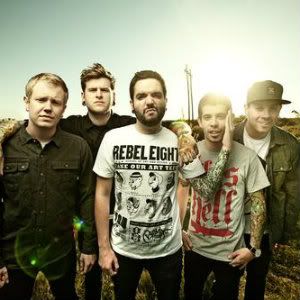 FOR FANS OF:
Close Your Eyes / Four Year Strong / Bring Me The Horizon
When Ocala post-hardcore outfit A Day To Remember released their fourth album 'What Separates Me From You' in 2010, it indicated that a band who've been around for what seems like decades can still produce the highest quality material. Ever since their fantastically brutal debut album, 'And Their Name Was Treason', this band have seemingly been the poster boys for the fusion of metalcore with pop punk vocals and the masters of addictive breakdowns.
If history tells us anything, it's that A Day To Remember will make their best album yet in 2013, titled 'Common Courtesy'. Its first single, 'Violence', was released last December and, as expected, it's head crushingly brilliant. They've already put out a handful of US tour dates, so it's only a matter of time before we know when they're heading to Europe. Watch out. [GS]
LISTEN TO:
Speak Of The Devil [stream]
You Should've Killed Me When You Had The Chance [stream]
I'm Made Of Wax, Larry, What Are You Made Of? [stream]
---
ASKING ALEXANDRIA
FOR FANS OF:
Bring Me The Horizon / Attack Attack! / Of Mice & Men
Two full-length studio albums into their career, titled 'Stand Up And Scream' and 'Reckless & Relentless', and York's Asking Alexandria are still very much a band that greatly polarises the opinion of many in the metalcore/post-hardcore scene of which they're a part of, including a document trade off of words with Brighton's Architects.
Regardless as to whether or not you're a fan, Asking Alexandria are a band whose popularity is only heading up in a rapid momentum. The moment they drop their third full-length album later this year, you can be sure it's only going to dramatically push this further. There's little news about the release as of yet, but with their short UK tour selling out most dates in a few short weeks, the aforementioned statement more or less speaks for itself. [ZR]
LISTEN TO:
To The Stage [stream]
Closure [stream]
Final Episode (Let's Change The Channel) [stream]
---
BASTILLE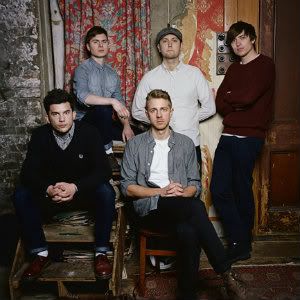 FOR FANS OF:
Dog Is Dead / Little Comets / To Kill A King
2012 only gave us a taste of Bastille, leaving us begging for more. 2013 has already given us exactly what we want from them: an album release date and new single, 'Pompeii', which is released on February 25th 2013. Their new album, 'Bad Blood' is set to be released on the March 4th 2013, just in time for their headline tour that already has 7 sold out dates.
Bastille began in 2010 and released their 7″ single 'Flaws/Icarus' in June 2011, later that year releasing the 'Laura Palmer' EP. After gaining attention online, they secured some support slots and by the summer of 2011 they performed at some of the UK's top music festivals, including Glastonbury, Isle Of Wight and Blissfields. So, let's just sit back and see how big of a sound they become. [PB]
LISTEN TO:
Overjoyed [stream]
Laura Palmer [stream]
Icarus [stream]
---
BASTIONS
FOR FANS OF:
Last Witness / Pariso / Your Demise
In 2009, Bastions released the visceral EP 'We Will All Sink' followed by 'Kingdom Of Dogs', marking the start of something beautiful and something malevolent. Another EP followed called 'Island Living' which was snapped up by both Holy Roar Records and Tangled Talk, releasing 500 copies on vinyl between them in 2010. Bastions, by now, were considered figureheads in the UK melodic hardcore movement. Their debut full-length, 'Hospital Corners', really concreted notion as the critics and fans lapped it up incessantly.
They have recently released the EP 'The Bastard Son' as part of a project called 'Bedfellows'. Little information has been provided as to how many parts this will include but, rest assured, it's going to be big. As well as this, they have a run of European dates in March which will no doubt (although this is yet to be confirmed) be accompanied with UK shows. [JB]
LISTEN TO:
The Great Unwashed [stream]
Augury [stream]
The Lengths (When Wants Become Needs) [stream]
---
BLEED FROM WITHIN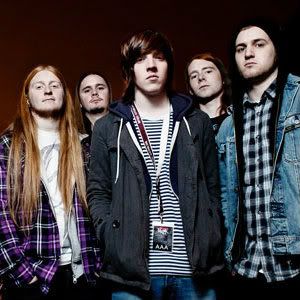 FOR FANS OF:
Suicide Silence / The Red Shore / Job For A Cowboy
Plugging away since 2005, recent years have seen a huge upsurge in popularity for Scottish metallers, Bleed From Within. With their sophomore full-length album 'Empire' receiving rave reviews and the band building a reputation for devastating live shows (especially after last year's support slot with Miss May I), the band have made themselves an exciting prospect indeed.
The band's highly anticipated third full-length, 'Uprising' is to be released March 25th 2013 through Century Media Records, with early reports claiming that the band have surpassed themselves with massive scream along hooks and Lamb Of God sized grooves. A UK tour is also upcoming, with support from the equally exciting Heart Of A Coward. [TB]
LISTEN TO:
It Lives In Me [stream]
Last Of Our Kind [stream]
The Healing [stream]
---
BLITZ KIDS
FOR FANS OF:
Straight Lines / Kids In Glass Houses / Young Guns
Blitz Kids are one of many rising stars in the British rock scene. Having signed to Hassle Records, the 4-piece shipped out to the US to work with world renowned rock producer, John Feldman. They've been a mainstay on the live circuit since their debut EP a few years back and were well received as support for the likes of D.R.U.G.S. and Mayday Parade.
Their mini-album 'Never Die' was released last November to positive reviews and some major praise from their fanbase. The record features a more straight ahead arena-rock sound that will surely serve them well when rising the ranks of the Brit-rock ladder. A tour with We The Kings across the UK is also about to get under way and, in the words of the band themselves, get ready for a storm. Blitz Kids never die. [AG]
LISTEN TO:
Maybe We'll Die, Maybe We Won't [stream]
Hold Fast [stream]
Never Die [stream]
---
BRING ME THE HORIZON
FOR FANS OF:
Architects / The Devil Wears Prada / Asking Alexandria
Year after year, it seems Bring Me The Horizon shed layer after layer of instant haters that the band attracted to themselves in their early years, branded by many as a trendcore/scenecore band who were completely style over substance. Following the one-two release of their latest records, 2008's 'Suicide Season' and 2010's 'There Is A Hell, Believe Me I've Seen It. There Is A Heaven, Let's Keep It A Secret.', the Sheffield quartet cemented themselves as clear mainstays in genre.
With their impending follow-up 'Sempiternal' potentially claiming the title of the most anticipated album this year, the band will have a lot to deliver come its release on April 29th 2013. Already released single 'Shadow Moses' has wholly lived up to the hype, so there's no reason why the rest won't follow suit. Those ready to catch them on their subsequent UK tour following it release will also see if it matches in a live environment. In the band's own words, they're going nowhere. [ZR]
LISTEN TO:
Shadow Moses [stream]
It Never Ends [stream]
Chelsea Smile [stream]
---
BROTHERHOOD OF THE LAKE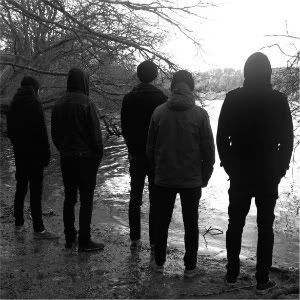 FOR FANS OF:
Feed The Rhino / Desolated / Last Witness
In 2009, the world was introduced to a new level of audial hatred with the release of Brotherhood Of The Lake's self-titled EP and debut full-length, 'Iron Sails'. This unique brand of intense, misanthropic metal landed them on shows with giants amongst the scene such as The Chariot, Gallows, The Devil Wears Prada and many more. Just when we thought things couldn't get any darker, 'Desperation Is The English Way, Vol. 1' was released in May 2012 to critical acclaim.
Now, Brotherhood Of The Lake are due to release a follow-up to '…Vol. 1' in March of this year, aptly titled 'Desperation Is The English Way, Vol. 2' through TDON Records. Prepare for impending darkness the world over. [JB]
LISTEN TO:
It's Meant To Hurt [stream]
Black Knives [stream]
The Desperation [stream]
---
THE CATHARSIS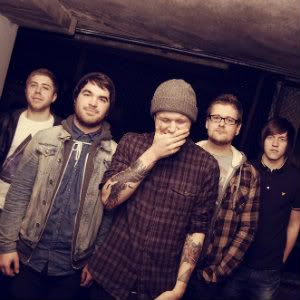 FOR FANS OF:
Gallows / Feed The Rhino / Bastions
2012 was a mixed year for Birmingham's The Catharsis, with the loss of several members and an unfortunate incident resulting in stolen gear being the lows. However, with support slots for the likes of Gallows, UK tours with The Dead Wretched and Black Shapes balanced this out with a few highs. Through all of this, they have grown stronger and fiercer as a band, not wanting to back down they have worked hard to prove themselves to be one of the most promising hardcore bands in the UK right now.
With a recently announced UK tour supporting Continents, a show supporting hardcore heavy weights Feed The Rhino and news of their debut album 'Romance' due for release later this year The Catharsis will undoubtedly be one of the best UK hardcore bands this year. [KC]
LISTEN TO:
Empty Lungs [stream]
Glass Cutter [stream]
Party Scars [stream]
---
CHIODOS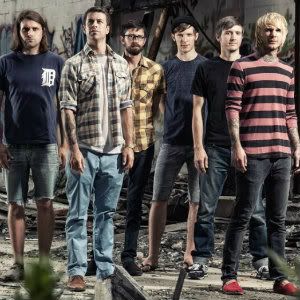 FOR FANS OF:
Pierce The Veil / D.R.U.G.S. / blessthefall
Hallelujah. Chiodos, the Michigan based band, finally appear to have settled the hostility and corruptions within their group and are ready to take 2013 by storm. The band who released their debut 'All's Well That Ends Well' around ten years ago (yup, ten years, you're old now) then changed their gutsy, explosive and chaotic sounds on their first two albums for a more majestic and haunting album during the creation of 'Illuminado'. After the departure of front man Craig Owens, through personal problems, and who then went to galavant onto Destroy Rebuild Until God Shows, (aka D.R.U.G.S.) and assign a new frontman, Brandon Bolmer.
However, it wasn't just the vocalists who were playing musical chairs, drummer Tanner Wayne and guitarist Jason Hale left around the time that Owens came back to replace Bolmer, along with Owens also came Derrick Frost. Phew, could you keep up with that? 'cause we couldn't.
Now that they finally have a full band, they're now set to be working on a new album for this year. Bolmer brought a brassiness to the band, a lot more radio friendly. Owens learnt with D.R.U.G.S. how to make a gritty, dirty and a sense of urgency. Combine what the bands have learnt separately, you have a beautiful creation on your hands. Be sure to catch them on their first UK dates of the year and back with Owens on the Kerrang! Tour in February. [SH]
LISTEN TO:
Baby, You Wouldn't Last A Minute On The Creek [stream]
Caves [stream]
There's No Penguins In Alaska [stream]
---
CONDITIONS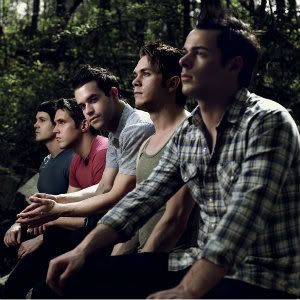 FOR FANS OF:
Saosin / Brand New / Funeral For A Friend
Conditions are one of those bands that are bafflingly underrated. Anyone who is at all into their post-hardcore/emo should absolutely check these guys out as soon as possible. Their last album, 'Flourescent Youth', is absolutely essential listening for anyone who is into the likes of Saosin, Brand New, Deaf Havana or early Funeral For A Friend.
It'd probably be fair to say that if these guys had released that album in back 2005, they would've been absolutely huge by now. Yet, despite stellar releases and even a tour over here with Paramore, these guys just haven't been noticed as much in the UK as they deserve to be. With a new album set to come out at some point this year, let's hope they get a solid push and their music falls on as many ears as it should've done from the start. [RD]
LISTEN TO:
Better Life [stream]
Keeping Pace With Planes [stream]
Illuminati (Acoustic) [stream]
---
CONTINENTS
FOR FANS OF:
The Plot In You / August Burns Red / The Acacia Strain
With a self-titled EP and their 'Trials' EP under their belts alongside countless shows and tours, South Wales' metallic hardcore band Continents are showing their worth as a promising rising young new band. Forming in 2010, as previously mentioned, the band have released two EPs and played many shows to establish themselves within the UK music scene. However, a suprise annoucement in 2012 that they had signed to Victory Records caught many by suprise and saw them shot down as just "another hype band" and "heard it all before".
However, it's clear to see that they're a lot more than that. Continents are a hard working band that provide an unique sound within the metallic hardcore genre. They're different and they are an exciting band. With the eagerly awaited release of debut album 'Idle Hands' (out January 28th), a supporting UK tour and the band already looking for further shows in the UK/Europe, Continents will show in 2013 that are worth all that hype and will be one of the forerunners in the UK music scene. [KC]
LISTEN TO:
Idle Hands [stream]
Trials [stream]
Pegasus, Pegasus [download]
---
DECADE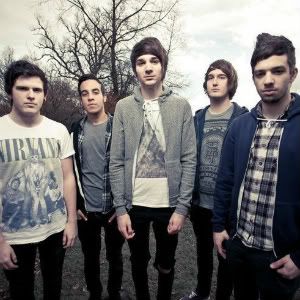 FOR FANS OF:
Me Vs. Hero / Four Year Strong / You Me At Six
With two steady EPs under their belt, including last year's positively received self-titled effort (which you guys also named your favourite EP release of the year), Bath's Decade are certainly one of the more promising young acts within British pop-punk today.
Following a successful 2012 with the release of 'Decade' bringing them several tours, both as a headliner and as support, the band ended the year by visiting the studio to record what is their forthcoming debut full-length. Plans are in motion and not much has been revealed yet but, from the rate of their trajectory so far along with a co-headline tour alongside Light You Up this coming March, 2013 could definitely be Decade's biggest year yet. [ZR]
LISTEN TO:
Never Enough [stream]
The Doctor Called (Turns Out I'm Sick As Fuck) [stream]
It's Good To Be A Vampire [stream]
---
DON BROCO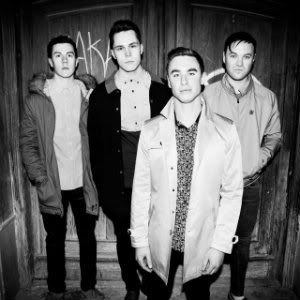 FOR FANS OF:
Lower Than Atlantis / Reuben / Deaf Havana
Over the course of 2012, Don Broco gained such an unstoppable momentum, the kind that's only rivalled by Honey Boo Boo's mum rolling down a steep hill. I first saw them play in a teeny tiny venue way back in 2011 to a half empty room. Since then, they've been touring the UK non-stop, supporting the likes of Four Year Strong, Billy Talent, Futures and playing a load of festivals in- between. During all of this, by some miracle they managed to find the time to release their critically received debut album, 'Priorities'.
Already in 2013, the band have announced a full headline UK tour which sold out most dates within a matter of days and/or forcing several venue upgrades due to phenomenal demand. They spent all of 2012 making a name for themselves and it must be so rewarding to see all that hard work was worth it. It's only upwards for them from here, so make sure you watch it all happen. [AR]
LISTEN TO:
Priorities [stream]
Dreamboy [stream]
Thug Workout [stream]
---
EMPIRES FADE
FOR FANS OF:
The Ghost Inside / August Burns Red / While She Sleeps
Manchester's Empire Fade will easily be one band that you definitely have to watch out for in 2013. With an already well reknowned live show, 2012 saw the band release their greatly received free-to-download 'Reflection' EP, go on tours with Counterparts and Legend and playing alongside the likes of Buried In Verona, Martyr Defiled and Liferuiner (to name but a few) in previous years.
Depsite the loss of Callum Galbraith as their frontman midway last year, the additon of The Eyes Of A Traitor vocalist Jack Delany has seen the band evolve and new material is excitedly expected. This year will certainly see them progress further as a band. They've just released their new video for 'The Highest Highs', their debut full-length is slated for a summer release, a forthcoming UK tour with Dead Harts is impending and the band are already looking for more shows around UK/Europe. Don't be shocked if 2013 appears to be their year. [KC]
LISTEN TO:
The Highest Highs [stream]
Virtue [stream]
Reflection [stream]
---
EXIT_INTERNATIONAL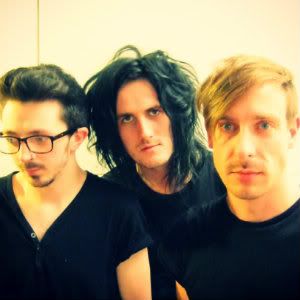 FOR FANS OF:
Hawk Eyes / Lower Than Atlantis / Death From Above 1979
Cardiff's rabid noise-trio, Exit_International, have already torn down the door of the industry, announcing their arrival with the brilliantly breakneck 'Sex w/ Strangers' EP in 2010, followed by the equally-as-brilliant and madcap full-length 'Black Junk', which won deserved acclaim from critics the following year. 2012 also saw single 'Chainsaw Song' disturb airwaves across the nation with its addition to the BBC Radio 1 playlist. All this while doing away with the industry-standard guitar, not that the band, made up of bassist/vocalist Scott Lee Andrews, bassist Fudge Wilson and drummer Adam Thomas, needed more than four strings to leave their mark.
2013 will be what the E_I guys make of it. With another album of sexy bass driven goodness on its way, and, no doubt, more frantic and sweaty shows, there will be plenty to look out for from these noise-mongers. If they're playing your local venue, get down and witness one of the most innovative and intense bands today at their very best. Just prepare yourself for a basstensive experience. [RW]
LISTEN TO:
Chainsaw Song [stream]
Glory Horn [stream]
Sex w/ Strangers [stream]
---
FACT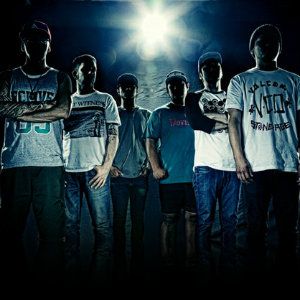 FOR FANS OF:
A Day To Remember / Four Year Strong / Pierce The Veil
FACT are an exciting Japanese melodic post-hardcore band that first gained exposure in the UK playing the main stage at Sonisphere Festival back in 2009, thanks to a late ferry that meant Coheed & Cambria were forced to swap slots. After signing to Hassle Records, FACT then released two of their records here and embarked on worldwide tours, including a stint with Breathe Carolina.
2013 already sees a February tour for the band supporting Your Demise and the eventual UK release of latest album, 'Burundanga' is sure to spark hype around the eccentric Japanese band. All of this along with new English guitarist Adam Graham (ex-Versus The Night) recently joining the line-up, FACT are sure to be around our shores more often this year and beyond. [MH]
LISTEN TO:
A Fact Of Life [stream]
Slip Of The Lip [stream]
FOSS [stream]
---
GNARWOLVES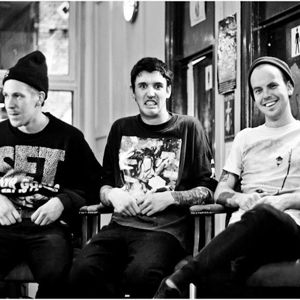 FOR FANS OF:
Basement / Templeton Pek / Lower Than Atlantis
Formed in 2011, Gnarwolves are original punks with a reputation for playing house shows, partying and skating. After gaining attention from their self-released cassette tape, 'Fun Club', we soon learnt they weren't messing around. In 2012, they signed to Tangled Talk Records to release their second EP, 'Cru', as well as playing with Lower Than Atlantis and last year's Hevy Festival.
Gnarwolves are due to play with heavyweight band in the scene: Dead Swans, Last Witness, Breaking Point and Landscapes. As well as this, they're playing Hit The Deck Festival and embarking on an extensive European and UK tour with Broadway Calls in March and The Story So Far in May. [JB]
 
LISTEN TO:
History Is Bunk [stream]
Coffee [stream]
Community, Stability, Identity [stream]
---
GREELEY ESTATES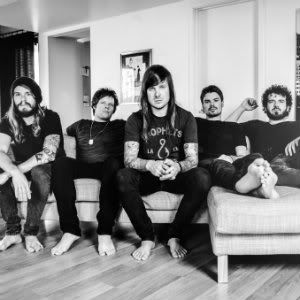 FOR FANS OF:
The Word Alive / The Devil Wears Prada / blessthefall
 
Despite releasing several albums across the span over a career of what is currently over a decade, Arizona's Greeley Estates are still yet to make their debut appearance on British shores. Very few bands progress their sound into darker territories like Greeley Estates, who were once just your run-of-the-mill emo/alternative punk outfit who now deliver some of the heaviest and darkest post-hardcore you're likely to find.
After deals with labels Tragic Hero, Science and Ferret in the past, Greeley Estates have decided to go via the D.I.Y. approach for their two part album (or, two EPs), 'The Narrow Road' and 'Devil's Son'; the former being released at the back-end of last year and the latter to follow shortly. If you're into the likes of blessthefall and The Word Alive but are after something a little more ballsy, these are your guys. We have a feeling that this might be the beginning of their path to finally visiting the UK. [ZR]
LISTEN TO:
Head Underwater [stream]
Lying Through Your Teeth Doesn't Count As Flossing [stream]
Blue Morning [stream]
---
HEIGHTS
FOR FANS OF:
Heart In Hand / The Chariot / Departures
 
Since the release of their debut album, 'Dead Ends', Hertfordshire's Heights have been a band always on the up, despite many setbacks. In the past, the band have played festivals such as Download and Hevy, and have toured alongside the likes of Architects. 2012 proved to be a very important year for them, touring with bands such as Biohazard and playing Ghostfest. During this year, however, they did also suffer a blow in parting ways with vocalist, Thomas Debaere, who many thought was one of the key features of the band with his distinguished screams.
Still, this hasn't stopped them with former bassist Alex Monty stepping up to the role finely, proven in singles 'Heights Is Dead' and 'Stray Rats'. 2013 sees Heights starting with a UK tour supporting Your Demise followed by the eagerly anticipated release of their second album. They're a band continually on the rise and this year should see them being as one of the best. They're certainly very alive. [KC]
LISTEN TO:
Eye For An Eye [stream]
Stray Rats [stream]
These Streets [stream]
---
I AM KING
FOR FANS OF:
Woe, Is Me / Emarosa / Crown The Empire
Post-hardcore certainly is an over saturated genre nowadays and, as such, it is a hard one to break through. Adopting a similar approach of the sing/scream vocals against a back drop akin to that of Woe, Is Me and Crown The Empire are Pennsylvania's latest hopefuls, I Am King, sounding much like the two aforementioned bands but a little more refined.
Along with their self-titled EP and their infectious covers of Rihanna and One Direction chart singles, I Am King are now on the path to releasing what we're confident will be their hotly received debut full-length later this year after signing with Rise Records/Velocity Records. Hopefully, off the back of its release, a little trip over to the UK will be in order before the year is up. Pretty please? [ZR]
LISTEN TO:
Chain Of Memories [stream]
Without Fear [stream]
Love The Way You Lie, Pt. 2 [stream]
---
LETLIVE.
FOR FANS OF:
GlassJaw / Underoath / Architects
After unleashing what has become known as a 'modern classic' with 'Fake History' in 2011, post-hardcore heroes letlive. look set to return in 2013 and make it their own. Hailing from Los Angeles, California and originally former back in 2002, the aforemention critically acclaimed record combined with a reputation for chaotic, antic filled live shows delivers what will no doubt be a bright future.
Supporting Deftones on their tour of the UK this February UK tour is just the beginning of what the band are to present us with for 2013. The band are also said to be currently working on their follow-up album to 'Fake History'and will be releasing the new material later this year, but that's the best and closest you're going to get on news on the record at the moment. letlive. are packing their post-hardcore arsenal and coming to take the world to claim it as their own. [CR]
LISTEN TO:
Muther [stream]
Day 54 [stream]
The Sick, Sick, 6.8 Billion [stream]
---
LIBERTY LIES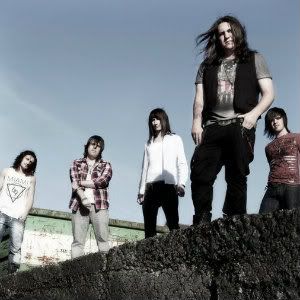 FOR FANS OF:
Alter Bridge / Blackstone Cherry / Shinedown
Black Country rockers Liberty Lies have been making waves in the hard rock scene since their appearance at Hard Rock Hell back in 2010. Previous outings (2010's 'New Addiction' EP and 2011's 'Confessions Of An Effigy' single) have shown what the band are capable of. The music is accomplished, being both hard-hitting and restrained when it needs to be, while frontman Shaun Richards possesses one hell of a voice, going from husky lows to stunning highs with one quick swish of his mane.
But, 2013 will see them stake their first real claim to be considered in the same bracket as their influences. After touring Europe with the likes of Halestrom and Shinedown, the band spent the second half of 2012 recording debut full-length, 'Reflections'. With lead single 'Someone Else' dropping in February and 'Reflections' set for an April 1st 2013 release, it's a busy first part of the year for the West Midlands lads, but something that they'll no doubt take in their stride. [RW]
LISTEN TO:
Confessions Of An Effigy [stream]
Beggars Belief [stream]
Crow Road [stream]
---
MALLORY KNOX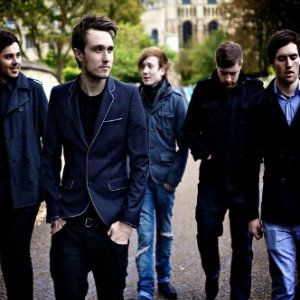 FOR FANS OF:
Young Guns / Don Broco / Hildamay
What's there to be said about this band that hasn't already been said a hundred times? Mallory Knox are going to be absolutely huge. After reaching unparalleled heights off the back of their debut EP, 'Pilot', alone, the amount of expectation on their shoulders is huge. They've truly delivered with their debut album, 'Signals' though, and you can be pretty sure it'll be sniffing around the majority of end of year lists.
They've got a tour coming up with fellow high flyers Don Broco, which will surely do them the world of good, exposure wise, then probably a few festival appearances and from then on the sky is the limit. These guys could quite easily be as big as the likes of You Me At Six. Just wait 'til you hear the album and you'll see why. [RD]
LISTEN TO:
Lighthouse [stream]
Wake Up [stream]
Oceans [stream]
---
MARMOZETS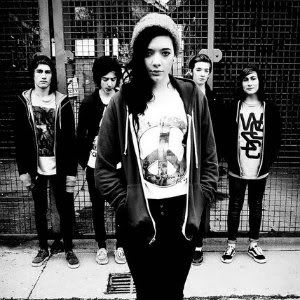 FOR FANS OF:
The Fall Of Troy / The Chariot / Gallows
With most members of the band barely entering their 20s, Marmozets are certainly taking the title of 'young hopefuls' literally. Don't be fooled though, behind those young exteriors are bunch of highly talented musicians, creating what could only be described as chaotic pop mathcore. Two EPs and a few other songs under their belt, their progression only showcases that the band are steadily entering darker, more technical and increasingly brilliant territories.
Now, with everyone waiting on baited breath for the release of the band's long awaited debut full-length at some point later on this year, it seems this only the very beginning for what will undoubtedly be a successful journey for the Yorkshire quartet, especially under the wings of Gallows and their own label, Venn Records. Move over oldies, it's time for the young blood. [ZR]
LISTEN TO:
Onemanwolfpack [stream]
Good Days [stream]
The Perfect Beverage [stream]
---
MARTYR DEFILED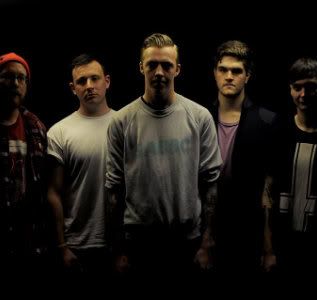 FOR FANS OF:
Carcer City / The Acacia Strain / Whitechapel
Crushingly heavy songs, energetic shows, hate fuelled and thought provoking lyrics; Martyr Defiled pretty much have the whole package right there. Despite a few member changes since their inception, the band have consistently delivered music which pushes their boundries and capabilities further and further. After the overwhelmingly impressive 'In Shadows' EP that was recorded and released on a complete D.I.Y. ethic last year, there's very little that can stop these guys.
Currently working hard on a follow-up album to be finished and out before the year is up, Lincoln is about to spit out one of the most talented death metal acts that Britain has on offer today. Provided they have the right backing behind them, Martyr Defiled will be unearthed from the underground and finally received the full recognition they've deserved all these years. Mark our words, 2013 is about to experience some welcomed destruction, hosted by this lot. [ZR]
LISTEN TO:
Goldstein [stream]
Nemesis [stream]
Collusion [stream]
---
MORE THAN LIFE
FOR FANS OF:
Dead Swans / Heart In Hand / Verse
One of British melodic hardcore's most adored and also most enigmatic outfits, More Than Life, have been through some rather unstable circumstances and state of affairs over the past few years. Going under regular line-up changes, splitting up, reforming and playing the odd show here and there, it's fair to say that their road has been rocky and unclear.
However, come 2013, the band have assured the public that they're now finally at a state where they will be returning back to normality in the form of more shows more frequently and even a follow-up to 2010's 'Love Let Me Go' to drop before the year is out. We're sat here, at the edge of our seats, hoping that this time everything goes to plan. We have a feeling that this time, it will. [ZR]
LISTEN TO:
Scarlet Skyline [stream]
Love Let Me Go [stream]
The First Night Of Autumn [stream]
---
NATIVES
FOR FANS OF:
We The Kings / Mayday Parade / Kids In Glass Houses
Rebranding themselves in 2012, Natives is the new name and sound of Hampshire's finest pop-rock quintet, Not Advised. After debuting the band at the Takedown and Redfest festivals, Natives continued their transformation with slots supporting Futures, Kids In Glass Houses and Mayday Parade, and the release of their first single and Summer anthem, 'This Island'. Topping off the year with a mini UK headline tour and a music video covering Wizzard's classic Christmas hit, 'I Wish It Could Be Christmas Everyday', Natives saw an impressive start to their new journey.
With an upcoming tour supporting We The Kings alongside Blitz Kids and brand new music imminent, Natives are sure to make an immediate impression on the scene with their exciting melodies and passionate lyrics. Natives have some really big plans for 2013 and are sure to follow through. [MH]
LISTEN TO:
Big Plans [stream]
This Island [stream]
Right Now (as Not Advised) [stream]
---
THE OCEAN BETWEEN US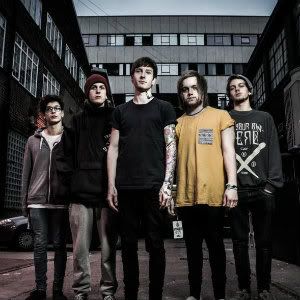 FOR FANS OF:
Underoath / Memphis May Fire / The Ghost Of A Thousand
Leeds post-hardcore troupe The Ocean Between Us had a pretty successful year in 2011. They signed to A Wolf At Your Door Records for the official release of their self-titled EP and played a plethora of UK music festivals after being picked as the 'Wildcard' for the Red Bull Bedroom Jam contest. Since then, the band have played a few shows here and there, but have otherwise been working hard on the follow-up to their EP.
With all that completed, wrapped up and the band happy for the world to experience their upcoming album 'Savoir Faire' come March 25th 2013, The Ocean Between Us have all gauges set to go for a great 12 months ahead of them. From what we've heard of the album so far, it's definitely on the cards. [ZR]
LISTEN TO:
In Sickness & Wealth [stream]
My Social Life Took Over My Whole Life [stream]
Heart Of Lions [stream]
---
OF MICE & MEN
FOR FANS OF:
Memphis May Fire / We Came As Romans / The Devil Wears Prada
With a rather fraught history littered with line-up changes, Of Mice & Men have certainly pushed hard to claw their way to the top. Forming a relatively short time ago in 2009, the metalcore crew made big waves with the release of second full-length, 'The Flood', a reissue of which, coupled with some truly furious live shows (an appearance at Hit The Deck Festival in particular) saw the band take a strong foot hold in the UK last year.
Now, the band are all set to put out their third album in 2013, which they hope to have released "within the first half" of the year. On the evidence of new songs such as 'The Depths', we can safely bet the album will be chock full of monsterous groove and chest beating sing alongs. With this new release, we can sure that a UK tour will follow at some point in the new year, with a cemented line-up and a brand new set. [TB]
LISTEN TO:
Those In Glass Houses [stream]
Ohioisonfire [stream]
The Depths [stream]
---
PALM READER
FOR FANS OF:
Feed The Rhino / POLAR. / Gallows
Woking boys Palm Reader had a pretty top bollock 2012. Following the release of the self-titled 'Palm Reader' EP (a four-track that was selected #16 by Metal Hammer in the top records of 2012 section), a couple of videos and tours with bands such as Bastions, Brotherhood Of The Lake, Black Shapes and Giants, the band are set to take the UK by storm in 2013.
The hardcore five-piece are set to tour the UK, Europe as well as recording and releasing a full-length record. If you're big on noisy, hard, fast and heartfelt hardcore as opposed to beatdowns, silly dancing and Obey caps, Palm Reader are well-deserved of your time and ears. If you're skint or just don't wish to spend your money (for whatever 'reason'), you can pick up their self-titled EP from here for the substantial price of fuck all or, if you're 'that' guy, you can donate as little as one pence. [LED]
LISTEN TO:
Seeing & Believing Are Two Different Things [stream]
War Between The Head And The Heart [stream]
---
PARAMORE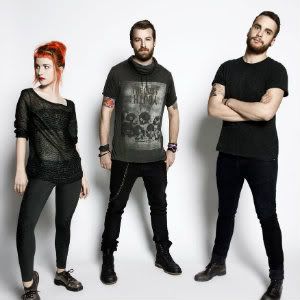 FOR FANS OF:
You Me At Six / Fall Out Boy / We Are The Ocean
After the infamous departure of the Farro brothers and subsequent blow out in late 2010, the remaining three members of Paramore were left without their creative lynchpins. The public were in doubt of another record seeing the light of day and female fronted pop-punk bands were snapping at the heels of their throne everywhere. However, after a few choice gigs throughout 2011 and 2012 to show the world they were still breathing, the band enlisted M83 producer Justin Meldal-Johnsen to helm a new studio effort.
Details on the self-titled release are still thin on the ground, save for the odd blog post from frontwoman Haley Williams or studio snaps posted to Instagram, but the hype surrounding the band's fouth record (out April 9th 2013) is bigger than any before it. After a well received main support slot at 2012's Reading/Leeds Festivals, along with their new single 'Now' due out on January 22nd 2012, Paramore have never been under more pressure. They've also never been more relevant. [AG]
LISTEN TO:
That's What You Get [stream]
Ignorance [stream]
Monster [stream]
---
PURE LOVE
FOR FANS OF:
Twin Atlantic / Don Broco / Tellison
2013 is set to be an incredible year for music, but there are certain bands that you should definitely be homing in on. One of these is Pure love, a combination of ex-Gallows frontman Frank Carter and former Hope Conspiracy/Suicide File guitarist, Jim Carroll. Shortly after leaving Gallows, Frank headed straight to work on Pure Love, touring various venues and festivals with a small catalogue of songs, but a clear, unaltered passion for his music.
With debut full-length 'Anthems' set for release on October 1st 2012, it created quite a buzz around the band, only to sadly have it pushed back to February 4th 2013. Still, it's all the more reason to look out for Pure Love in 2013. They also look set to be spending a lot of their time touring the new album, with a UK tour announced already that covers all of February. [LK]
LISTEN TO:
Bury My Bones [stream]
Handsome Devil's Club [stream]
Beach Of Diamonds [stream]
---
QUEENS OF THE STONE AGE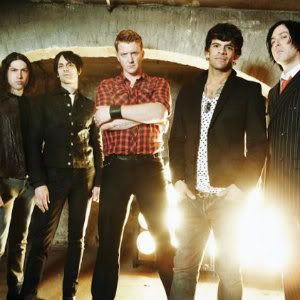 FOR FANS OF:
Eagles Of Death Metal / Kyuss / Foo Fighters
Dave Grohl is playing the drums. That is the sentence you'll hear more than any other when talking about Queens Of The Stone Age's yet-to-be-titled new album. Yes, we'll all be witness to that magical combination of Josh Homme and Dave Grohl that bought us perhaps the album of the decade in 'Songs For The Deaf'. According to the band, recording the album has been "manic and unpredictable", which can only mean good things.
The record is without a release date but is due out in 2013 and with previous album 'Era Vulgaris' coming out in 2007, fans have had to wait a long 6 years for any new material. After waiting the longest between any records so far, the band have a lot to live up to, but with contributions from Trent Reznor and ex-bassist Nick Oliveri, there's a real sense of rock 'n' roll magic surrounding the long-awaited album. Colour us excited. [AG]
LISTEN TO:
Little Sister [stream]
Go With The Flow [stream]
Sick, Sick, Sick [stream]
---
SLEEPING WITH SIRENS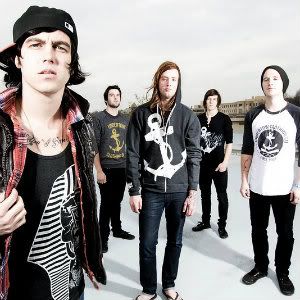 FOR FANS OF:
Emarosa / Chiodos / A Day To Remember
Sleeping With Sirens first came onto the music scene in 2009, and they have gradually built up an enormous fan base over the past four years. But, the future expects a lot more from the post-hardcore American band. With two studio albums already behind them, as well as a recent acoustic EP release, they're set to make an impact in 2013.
The band are certainly set for bigger things this year, with the first experience of being a part of Vans Warped Tour festival, as well as hitting the studio for the release of their follow-up full-length album. Along with this, the band are already hitting up the UK for their first headline tour on British shores this May. Not only has this tour already sold out at several places, but they've hand to bunk up and upgrade a few venues already, including the London one less than 24 hours after tickets went on sale. Watch out 2013, you belong to Sleeping With Sirens. [YR]
LISTEN TO:
If You Can't Hang… [stream]
Do It Now, Remember It Later [stream]
Roger Rabbit [stream]
---
THE STORY SO FAR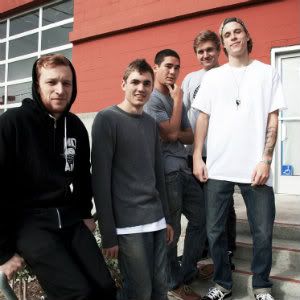 FOR FANS OF:
A Loss For Words / Man Overboard / The Wonder Years
California's The Story So Far have been around for five years now, but it's only with the release of 'Under Soil And Dirt' that they've really garnered much attention. Released originally in 2011 and then again in the UK officially last year, it received almost unanimous praise, and quite rightly too. Every song is an energetic, catchy and clever tune, with topics tending to stray away from the more popular love songs and towards teenage/young adulthood problems like binge drinking and sexual exploits.
2013 should prove strong for the band, with many plans already set in stone. A first UK headline tour in May will be followed by sets at Slam Dunk Festival, with hope of a Download or Hevy
appearance to be announced too. The tail end of last year saw them hit these shores on the Road To Warped Tour with New Found Glory where they attracted even more fans. 'Under Soil And Dirt' will be hard to follow-up, but the time is now right for sophomore release 'What You Don't See' (out March 25th) to cement their place in pop-punk. [MG]
LISTEN TO:
High Regard [stream]
Roam [stream]
Mt. Diablo [stream]
---
TOUCHÉ AMORÉ
FOR FANS OF:
Defeater / Pianos Become The Teeth / La Dispute
Equipped with passionate lyrics and shows that some people say are incomparable in terms of the energy and adrenaline delivered from the band and crowd, Touché Amoré are one of the forerunners of the bands that slot into the group know as 'the wave'. Google it up if you're unsure. It's true that the band's catalogue is nothing but raw energy and emotion in each and every second, with each lyric from frontman Jeremy Bolm as meaningful as the last.
After an already great start to the year with the release of their 7″ split with Pianos Become The Teeth, the next 12 months may Touché Amoré's most important year yet, mainly with the release of the upcoming yet-to-be-titled third album. We're confident this will surely follow with a return visit to the UK. If you're not there at one of those dates, you had better hope for yours own sake that you have a valid reason as to why that is. [ZR]
LISTEN TO:
Home Away From Here [stream]
Honest Sleep [stream]
Gravity, Metaphorically [stream]
---
UPON A BURNING BODY
FOR FANS OF:
Chelsea Grin / Emmure / Whitechapel
After forming back in 2005, these deathcore bruisers have exploded onto the scene in recent years, especially after a string of rabidly received 2012 UK dates as support for Trivium and a head turning performance at last year's Download Festival weekend.
Even with 2012's 'Red, White, Green' fresh in our ears, Upon A Burning Body have revealed plans to record and release a new full-length this year, which they promise to be "even more aggressive" than their already crushing debut. Also, after gathering a legion of new fans in the UK, the band have said that "We're definitely hoping to be back over as many times as possible in the near future". Expect some brutal shows soon. [TB]
LISTEN TO:
Carlitos Way [stream]
Sin City [stream]
Once Upon A Time In Mexico [stream]
---
VALES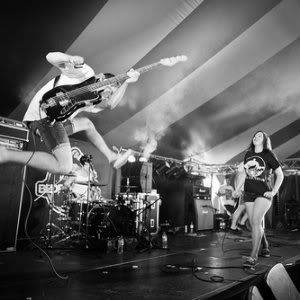 FOR FANS OF:
Dead Swans / Brutality Will Prevail / La Dispute
Vales smashed their way into the UK hardcore scene with their EP 'Clarity', released January 2012 through Tangled Talk Records which was both critically and commercially acclaimed. This was originally under the name Veils but, due to another band of the same name threatening legal action, they had to change to their current moniker. This, of course, only gave them more exposure and have since been a cornerstone of British dark melodic hardcore, supporting the likes of Birds In Row, Suis La Lune, Bastions and many more.
The band are due to record their album in February of this year with Alex Estrada of Touché Amoré in Los Angeles, which will be released by 6131 Records. This will be followed by a 6 week US tour across March and April. The album will be released this summer and extensively toured in Europe. [JB]
LISTEN TO:
Standing Alone (Isolation) [stream]
Caves (Anxiety) [stream]
Stallions (Adrenaline) [stream]
---
VERSAEMERGE
FOR FANS OF:
Every Avenue / The Cab / Panic! At The Disco
In the seven years that VersaEmerge has been around, the band have released five EPs, one hugely successful album and has embarked on tours worldwide. Although the band have gone through the loss of nine members over the years, Sierra Kusterbeck and Blake Harnage are the two survivors who have shown the world that although there have been a number of knocks to the band, they're still going strong and won't be fading any time soon.
Early 2013 will see the release of their brand new and eagerly anticipated album, 'Another Atmosphere', which they're currently working on in the studio in Brighton and London. On top of this, the duo will also be touring in the summer on the Vans Warped Tour and, fingers-crossed, will make another welcomed visit back to the UK. [CD]
LISTEN TO:
Fixed At Zero [stream]
Bones [stream]
Mind Reader [stream]
---
VIOLET
FOR FANS OF:
Dance Gavin Dance / Hands Like Houses / Circa Survive
Very few bands can pull off the dual vocalist approach well without sounding like just another cliché run-of-the-mill sing/scream band. Not only do Derby's Violet pull this off fantastically, but they also produce songs bearing highly positive and self-esteem building messages that, though not rare, are overlooked in their genre. The title of their latest EP, 'The Brightside', spells out exactly that ethos on the tin.
Following the EP's re-release through Small Town Records last year, the band saw themselves playing several successful tours, a main stage slot at Hit The Deck Festival and, despite the loss of clean vocalist Jonny Nelson, newest recruit Jordan Samuel has shown there is still much life in their latest single, '…And Then, The Letting Go'. Now putting the final touches to their debut full-length, which the band themselves have described as "the best thing we've ever written", we have no doubt they can put their money where their mouth is. [ZR]
LISTEN TO:
…And Then, The Letting Go [stream]
The Brightside [stream]
Perspectives [stream]
---
Written by Greg Spencer [GS], Paige Bennett [PB], Jack Bastard [JB], Alex Garland [AG], Kieron Chastney [KC], Sian Hodkin [SH], Ryan De Freitas [RD], Zach Redrup [ZR], Andy Roberts [AR], Calv Robinson [CR], Ryan Williams [RW], Mike Heath [MH], Tony Bliss [TB], L.E.D. [LED], Laurence Kellett [LK], Yasmin La Ronde [YR], MG Savage [MG] and Caitlyn Dewar [CD].
Founder & Editor for DEAD PRESS!