2011 is undoubtedly going to be bringing us lots of new exciting bands and artists, aswell as bringing some already existing acts into the light of recognition that they so rightfully deserve with all their hardwork and upcoming releases. Here's just a select few acts we think are going to play a significant part this year:
JESSIE J
Heralded boldly as the "best singer in the world" by Justin Timberlake, Jessie J looks to be one of the big new names to come out throughout 2011. With her debut album 'Who You Are' set for release at the end of March, a successful debut single 'Do It Like A Dude' and a recently released effort 'Price Tag' with B.o.B., it's entirely possible that Jessie J could be a new pop sensation in the music world.

RIYL: Lady Gaga, Katy Perry, Katy B
---
THE OCEAN BETWEEN US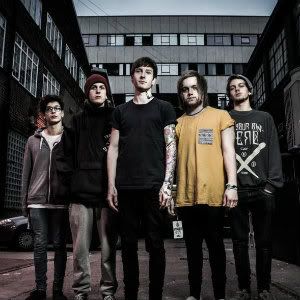 Just one short EP has showcased the talents of this post-hardcore quintet, and with song titles like 'Nice One Kid, You Brought A Knife To A Gun Fight', they've got the passion, image and potential to reach the ranks of other UK similarities We Are The Ocean. Their fast, angry yet precise and emotive music surpasses their current short life in the scene.

RIYL: We Are The Ocean, Alexisonfire, Deaf Havana
---
ATLAS&I
They might not be a big name in the slightest, and maybe by the end of the year they won't have made a substantial difference from their current popularity. Regardless, Atlas&i are an underground treasure who have shown their insatiable ability and intellect with last year's debut EP, 'In Desolate Times'. They deserve much more attention and recognition than they'll probably receive in the foreseeable future, and so the effort should be made to change that.

RIYL: Tides Of Man, Deaf Havana, Flood Of Red
---
YOUNG LEGIONNAIRE
Formed from members of Bloc Party, The Automatic and YourCodeNameIs:Milo, Young Legionnaire look to be a very promising new name in the indie rock scene, and their energetic live shows, combined previous projects and collective songwriting ability will only enrich this further. With their debut album planned to be released later on in the year, it's only a matter of time before their stamp has been made.

RIYL: The Strokes, Pulled Apart By Horses, Straight Lines
---
ASKING ALEXANDRIA
Despite being a band that originates and formed in the UK, it's crazy to think that Asking Alexandria have only ever toured their home country once, yet the US and other countries several times. All with just their debut album 'Stand Up And Scream' under their belt the hype is already high, and with the release of a remix album and a follow-up full-length coming along in quick succession, this is far from the last you'll hear of them.

RIYL: Bring Me The Horizon, Of Mice & Men, Enter Shikari
---
DEAF HAVANA
The departure of founding member and screamer Ryan Mellor in May last year changed a lot in the Deaf Havana camp, both as a band and the music they were to create. Deciding to not recruit another screamer, they continued with just the clean and beautiful harmonies of James Gilodi, and as a result from several demos and live shows are presented as a more refined and mature act. With a plan for a 2011 release, it'll be interesting to hear the new direction in a solid format.

RIYL: Emarosa, We Are The Ocean, Yashin
---
WHILE SHE SLEEPS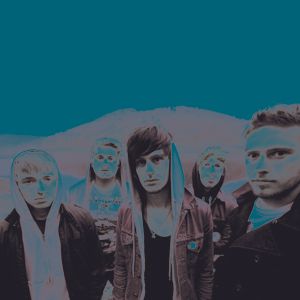 Sheffield's While She Sleeps caused a great stir in 2010 with their debut mini-album, 'The North Stands For Nothing', and with several supporting tours and a slot at Ghostfest the hype wagon kept on rolling. With the release begin one of the most exciting and enjoyable debuts that last year had to offer, the full-length planned for release during the year could really shoot this band into the stratosphere amongst their more popular peers.

RIYL: Bleed From Within, Bring Me The Horizon, We Came As Romans
---
D.R.U.G.S.
Comprising of Craig Owens (ex-Chiodos) and Matt Good (From First To Last) amongst others, the debut full-length release of this new project from these well known and respected post-hardcore musicians has caused many to wonder if this could outshine Chiodos' 2010 full-length 'Illuminaudio', their first without original frontman Craig. Several song appearances and leaks has lead to believe competition could be tight, and that D.R.U.G.S. are well worth their salt.

RIYL: Chiodos, A Day To Remember, Silverstein
---
DON BROCO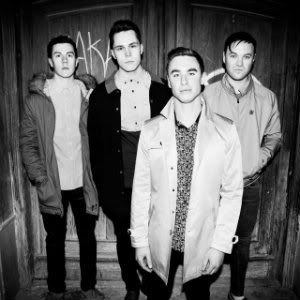 Not taking too things seriously with their alternative rock/post-hardcore mesh of songs (take a look at their video for 'Thug Workout' on YouTube), Don Broco appear to be an unlikely success story in the rock world. However, with their debut EP 'Big Fat Smile' on the verge of being released and containing several singles that have already received some decent buzz, Don Broco could well be one of your new favourite bands this year.

RIYL: Biffy Clyro, Foo Fighters, All Forgotten
---
HEIGHTS
Self-releasing and promoting your first release for free generally can only get you so far. However, Heights managed to do quite the opposite with their debut 3-track EP, 'The Land, The Ocean, The Distance'. Managing to grab themselves support slots on tours with the likes of Martyr Defiled and Flood Of Red, luck seems to be in the band's favour. Now with a full-length on its way, only time will see where it'll take them from there.

RIYL: Your Demise, Architects, Devil Sold His Soul
---
LOWER THAN ATLANTIS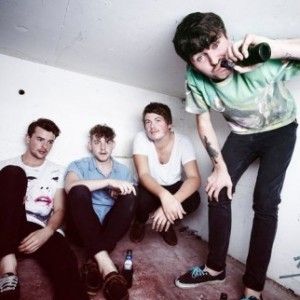 An EP and a full-length under their belt, of which was released just last year, Lower Than Atlantis have steadily been building up a respectable fanbase across the UK and parts of Europe. Now with the release of new single 'Beech Like The Tree' and another full-length on its way this April, it seems there's no plan of resting for the Watford 4-piece. 2011 could well be their year.

RIYL: This Is Colour, The Ghost Of A Thousand, Dinosaur Pile-Up
---
NOW, NOW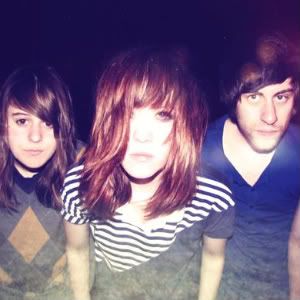 Shortening their name from Now, Now Every Children certainly does favours for the tongue when talking about this relatively unknown indie rock outfit, at least in the UK. But, with three EPs, one studio record and a second expected to follow in the few months to come, some recognition on British shores should be on the cards. Their recent 'Neighbors' EP shown that despite their young age they shouldn't be underestimated.

RIYL: Tides Of Man, Paper Route, Tegan & Sara
---
SKRILLEX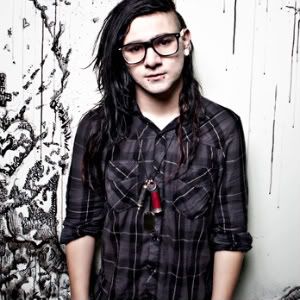 Who would have thought back in 2006 that after Sonny Moore had left From First To Last that he'd now be creating dubstep and hard house music under the name Skrillex? Not us. It's a huge contrast, but Sonny has managed to prove that this is far more his calling than his post-hardcore past. After releasing two short EPs last year and making a short visit over to the UK early this year, there's a great chance that he's only going to explode further.

RIYL: Tek-One, Skream, Jakwob
---
WE ARE THE IN CROWD
Having a female lead singer and creating pop-punk/pop-rock tunes has ineviatably brought upon We Are The In Crown tags of being similar to Paramore. However, the similarities between the two more or less end there, with WATIC providing much more of an upbeat and traditional pop-punk sound than their world-known peers. With a hugely enjoyable EP 'Guaranteed To Disagree' in their arsenal and the 5-piece already working on a follow-up, things are only looking up.

RIYL: Hey Monday, Paramore, Fall Out Boy
---
THE WORD ALIVE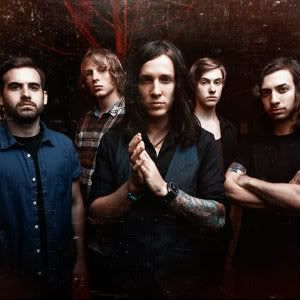 The introduction of Tyler "Telle" Smith into the line-up as a replacement for original vocalist Craig Mabbitt has only done The Word Alive great favours. Debut album 'Deceiver' last year proved to be one of the most unexpected success releases, and shows a new face of the band of being both brutally heavy as well as melodic where it was needed. Their visit to the UK later this year could well be the start of something new and big for this 5-piece.

RIYL: Bring Me The Horizon, Miss May I, blessthefall