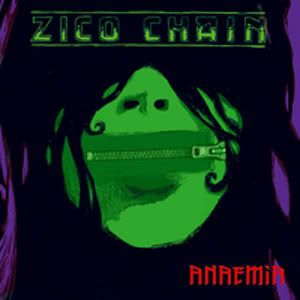 Release Date: July 23rd, 2007
Label: Hassle Records
Website: None available
MySpace: www.myspace.com/thezicochain
Rating:

A slow-rising band right now, Zico Chain offer up on the table their new single 'Anaemia'; a rather explosive track, with almost every second containing distorted riffs, banging drums, and gritty vocal work.
With powerful, strong, and demanding vocals, music and lyrics, this song makes you want to get off your ass and swing yourself around the front room, regardless as to whether anyone else is in the room or not. Who knows, with the potential this single has it could even get your family up with you, and that's including your Grandad! Definitely a band that you should be watching out for.
Written by Zach Redrup