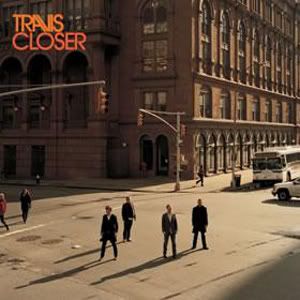 Release Date: April 23rd, 2007
Label: Independiente Music Ventures
Website: www.travisonline.com
MySpace: www.myspace.com/travis
Rating:

Well known for their mass-appeal anthemic tracks (such as 'Sing' and 'Why Does It Always Rain On Me?'), Travis always have a lot to live up to when it comes to releasing singles, or any new material infact. 'Closer' is just one of those songs that has been put up to the test, and this time the band have failed.
Sure, 'Closer' has that catchy chorus that the band rarely fail to produce, and sure it has that recognisable sound and feel that they always seem to pull off, but this time they haven't really achieved that extra 'umph!' that both wows and sticks in our memories for years to come.
Not a bad single, but a little bit disappointing really.
Written by Zach Redrup