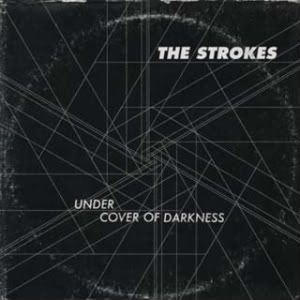 Release Date: February 9th, 2011
Label: RCA/Rough Trade
Website: www.thestrokes.com
MySpace: www.myspace.com/thestrokes
Rating:


Finally! The band that changed it all are back to save rock and roll again in their costumes of converse and leather jackets… of course. The Strokes make their (very) long awaited comeback with their new single 'Under Cover Of Darkness', the first piece of new material to be heard from the band in over 4 years.
A four-minute piece of classic Strokes, it's got everything that would make you fall in love with the New York band all over again. With lines like "I'm tired of all your friends" and "Everyone's been singing the same song for ten years" being crooned by lead singer Julian Casabalancas, it's good to see him and the band back to their best and snottiest. It's effortless, and that's why it's brilliant; it's The Strokes back to their best. It's definitely been a long wait, but it's been worth the it.
The next move however will be the band's fourth full-length album 'Angels' to finally enter our ears in March. Put the date in your calendars and be ready to rush to your record shops or clicking your way to iTunes on the day. It's exciting, you should be excited!
Written by Ali Pritchard