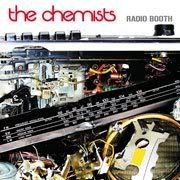 Release Date: December 1st, 2008
Label: Distiller Records
Website: None available
MySpace: www.myspace.com/thechemistsuk
Rating:


Dipping into sounds similar to that of Pearl Jam and The Cribs combined with the likes of Kaiser Cheifs and Foals, the very unknown but quickly to be approaching the radar act The Chemists are ones to watch out for in the near future.
'Radio Booth' shows a band that aren't necessarily creating anything new, but making it sound fresh and exciting enough to sound like it could well be. It even has that quality of actually sounding a lot better than a lot of other bands out there doing similar things, but have been at the game for much longer. The hard rock blend upon the indie underlay of 'Radio Booth' is what makes this single a stormer!
Written by Zach Redrup