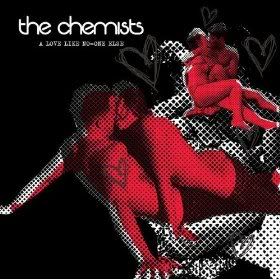 Release Date: July 27th, 2009
Label: Distiller Records
Website: None available
MySpace: www.myspace.com/thechemistsuk
Rating:


With only 728 friends on MySpace (at the time of writing) and 3 mediocre at best previous singles, we would have thought The Chemists was the sort of band that could only improve and come back with a very different new single.
Here is 'A Love Like No One Else' and despite an unsuccessful attempt to sound like a younger version of The Killers, the five-piece from Bristol manages to release the ideal track to listen to while eating breakfast on a Monday morning or/and on your way to work. With the catchy chorus "She talks like no one else / She walks around my head / A love like no one else", the song is most likely to be stuck in your head. With no originality whatsoever this is likely to become an annoyance as opposed to a pleasure. But let's not be too 'harsh' and give credit to frontman Johnny Benn, who tries his best to convince everyone his band deserves more fans and interest from the industry than it's managed to achieve.
Come on guys, where's the effort?
Written by Elise El Ouardi