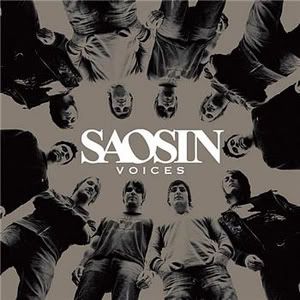 Release Date: April 30th, 2007
Label: Capitol
Website: www.saosin.com
MySpace: www.myspace.com/saosin
Rating:


Saosin have been around for a while now, struggling to get higher in the public eye. They've been releasing what seems like the same song several times over in the space of their four year career, and now they're back with 'Voices'.
Not exactly the most original band, their sound is similar to, and quite possibly influenced by, the likes of From First To Last and The Fall Of Troy, but Saosin still try to get their own mark in their music. 'Voices' is quite clearly a catchy song, that should rightly get a fair amount of play on both radio and TV channels. Cove Reber's voice with it's quite impressive range is shown off, and harmonising guitars accompany it very well indeed.
This band has the chance and the talent to enter the mainstream, the question now is: will they succeed in doing so?
Written by Zach Redrup
Founder & Editor for DEAD PRESS!