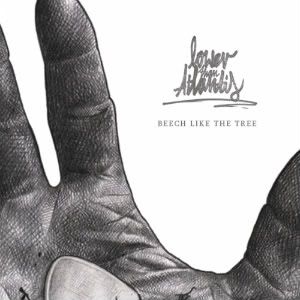 Release Date: February 14th, 2011
Label: A Wolf At Your Door Records
Website: www.lowerthanatlantis.com
MySpace: www.myspace.com/lowerthanatlantis
Rating:

Watford's Lower Than Atlantis have been pretty busy boys for the past year. The release of first full-length 'Far Q' saw a sign of a much more refined, mature and fixed up sound than that from the hardcore driven EP 'Bretton', and from the signs of this single, sophomore 'World Record' is sticking to the same road.
Completely catchy and far from hardcore, 'Beech Like The Tree' sees the quartet at their catchiest to date, infusing simple pop-punk melodies and song structures with an uplifting and relatable chorus line from Mike Duce, "And I wish upon a shooting star / That I might end up where you are / Will you wish too? / Two wishes are better than one, dude".
The only downside to this track is its lifespan, lasting just over 2 minutes in total. Though keeping it tight and straight to the point may do the single justice and serve its purpose, it just leaves you repeating it over and over all too often.
Written by Zach Redrup