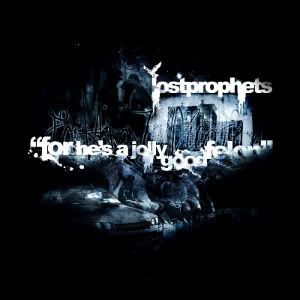 Release Date: April 5th, 2010
Label: Visible Noise
Website: www.lostprophets.com
MySpace: www.myspace.com/lostprophets
Rating:

Most of the band's die-hard fans were expecting the release of fourth album 'The Betrayed' to be a return back to the sound Lostprophets were known for back in their early days; hard hitting and heavy rememberence of 'The Fake Sound Of Progress'. This however isn't the case, but with 'For He's A Jolly Good Felon' they still have some working formula pushing them forwards.
The tale of run-down estates and commiting crimes for a living has a very gang-ish and lad-like identity to it, with the ensembled gang shout choruses and "Oh, oh oh" throughout the verses. The references to Nike trainers, opening chorus line "We take to get along" and "All the police are wrong / so we're still singing" adds that extra authenticy to the single's message.
Not the old Lostprophets but probably the new Lostprophets nearly at their best, 'For He's A Jolly Good Felon' is a song for the now.
Written by Zach Redrup