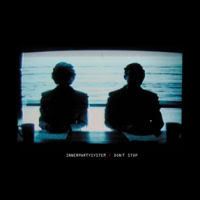 Release Date: June 30th, 2008
Label: Stolen Transmission
Rating: 8/10
Website: www.innerpartysystem.com
MySpace: www.myspace.com/innerpartysystem
We all know by now that the combination of dance music with rock isn't a newly introduced invention. Right back from when The Prodigy hit it big on the scene, up to the recent rise of Enter Shikari. Like other bands following a similar path, InnerPartySystem aren't creating anything fresh or unknown to the music scene, but they are good at what they do, and ones to keep an eye on.
Debut single 'Don't Stop' is a stomping track against today's media and entertainment, delivering as much aggression as sincerity in an even dosage, and setting an impression that they a serious and emotional band in what they do. What's more, the single shows the band's ability to write a catchy chorus and pre-chorus that are likely to be stuck in your head for hours on end, and that's not a bad thing. The bridge section is also one crafted to upmost perfection, slowing building up to kick you right back into the chorus, while vocalist Patrick Nissley sings the line "Dear future, I bought you. I own the rights." in a calm yet furious fashion.
No, they're not pioneers of any kind, but they deliver exciting and aggressive music with this single, with an in-built catchy and rememberal chorus. Prepare to hear more of these very soon!
Written by Zach Redrup
Founder & Editor for DEAD PRESS!