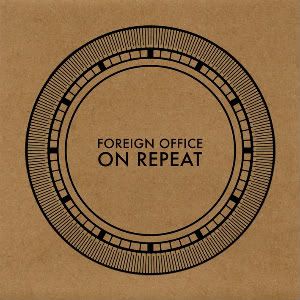 Release Date: November 8th, 2010
Label: Unsigned
Website: None available
MySpace: www.myspace.com/foreignofficemusic
Rating:

With an upbeat indie rock beat and a hooky chorus line to finish it off, Foreign Office's latest single 'On Repeat' may well be on repeat in your stereos or on your computers and iPods for a while. The unsigned indie rock 4-piece are slowly crawling their way onto the radar, and supplying themselves with some worthwhile arsenal when they get there.
Though 'On Repeat' is catchy as hell, showing Foreign Office know how to write a radio-friendly and accessible tune, the single lacks much other properties and has no real meat attached to it. On the first few listens you're only likely to remember the chorus and nothing else, and whilst understandbly that's the main body of any song you want people to keep in their minds, nothing else really ever catches on or is worth catching on.
Far from terrible but also far from brilliant, 'On Repeat''s infectious chorus is its only noteworthy attribute. Everything else is likely to be slung to the wayside. Keep going guys, you're getting there.
Written by Zach Redrup