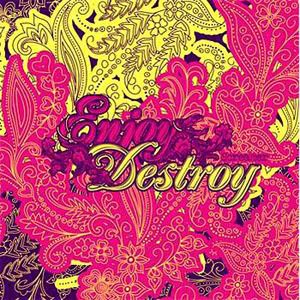 Release Date: October 22nd, 2007
Label: Fire One Records
Rating: 9/10
Website: www.enjoydestroy.com
MySpace: www.myspace.com/enjoydestroy
Enjoy Destroy have not long finished a UK tour supporting Reuben during late September and early October, and now they've got single 'Screamer' for us to listen to.
Exciting from the start, crunching guitar riffs open this sound perfectly and sets the right mood for what the rest of the song is. Although simple it's very effective. Once you reach the chorus it's clear why this song's entitled 'Screamer', with an obvious sing-a-long chorus that will get stuck in your head with ease; "Don't you dare / Don't you dare / Don't forget it now." This is obvious single material.
'Screamer' is a monster of a song, and a good piece of alternative rock if that's what you're into, and probably the best thing to ever come out of Basingstoke. If you've not heard these guys before, there's no point in waiting much longer and missing out.
Written by Zach Redrupbr>
Founder & Editor for DEAD PRESS! | Atheist and antitheist. | Judge of the quick & the dead since 1989.