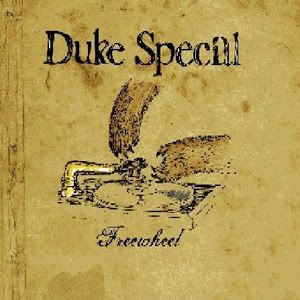 Release Date: February 5th, 2007
Label: V2
Rating: 8/10
Website: www.dukespecial.com
MySpace: www.myspace.com/dukespecial
This single is one that really moves you. 'Freewheel' – a re-release from Duke Special's 2005 album 'Adventures In Gramophone', features a piano and a group of orchestral instruments with great effect.
The lyrics show off Duke Special's poetic and soulful side, and also contain an obvious Irish folk influence. This track is definately one for those who enjoy their slower and more melodic music, but it has elements which would appeal and brance off to many more music fans.
Keep your eyes (and ears) open, you'll be hearing a much more about this guy in the very near future.
Written by Zach Redrup