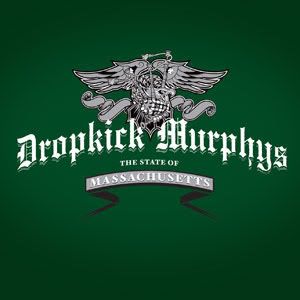 Release Date: February 4th, 2008
Label: Cooking Vinyl
Rating: 6/10
Website: www.dropkickmurphys.com
MySpace: www.myspace.com/dropkickmurphys
A fusion of Irish folk music and angry modern punk, Dropkick Murphys release 'The State Of Massachusetts', a song with a good few layers behind it, which together create a piece of Celtic Rock that grabs your attention.
The song combines a collection of various instruments and sections into what it is, with the opening being the main song riff played on a ukulele before the electric guitars and drum beats come crashing in. You're not too sure whether to dance or mosh along to this track. In the lyrical department of things, Dropkick Murphys present what seems to be a narrative storyline along with an occasional gang shout here and there of "They've been taken away" and "Hey!" getting the listener to sing along.
With this in mind though, the song does have an element of repetition behind it though. Whether this is a negative or positive one is all a matter of personal opinion.
Written by Zach Redrup
Founder & Editor for DEAD PRESS!