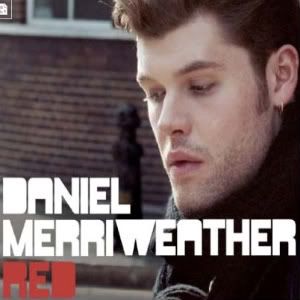 Release Date: May 18th, 2009
Label: Columbia
Website: www.danielmerriweather.com
MySpace: www.myspace.com/danielmerriweather
Rating:

Daniel Merriweather follows up popular collaborations with the likes of Mark Ronson and Wiley as well as a top ten single of his own ('Change') with his latest snippet from the album 'Love & War', a dramatic tale of a breaking down relationship with a grander feel to accompany his slightly raspy vocal feel in 'Red'.
See, the thing is, these singer/songwriter ditties are all well and good, but very difficult to do anything better than 'quite well'. So as this particular track goes, Merriweather somewhat successfully combines his soulful voice with a nice guitar pattern and lots of strings, and while the melodrama is well pitched and the vocal swoons with the music at all the right time, the passion needed for subjects like this just isn't quite there. When it comes to songs about relationship destruction you need some rawness, some real pain, and while the song is sung very, very well, it lacks a little feeling to help portray such needed autheticity.
Honestly, this kind of track is two a penny and for my money if you like this sort of thing than no doubt you will like this. In my opinion, this is a perfectly decent song but more so in the "Ah, I see what he's doing there" than the "Wow! I feel this guy's pain" kind of way.
Written by Paul Smith