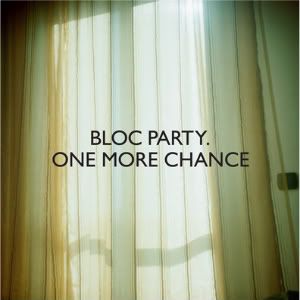 Release Date: August 10th, 2009
Label: Wichita
Website: www.blocparty.com
MySpace: www.myspace.com/blocparty
Rating:


So not quite 'Helicopter' or 'Banquet' or even 'I Still Remember', is it? Bloc Party's latest one-off non-album single offering begins with a bouncy piano loop refrain that wouldn't be out of place in the early 90s, in pretty much every vocal house song made during that time. It is this refrain, meshing nicely with the usual rhythmic pulse that Bloc Party are well known to provide, that makes this such a good song.
The Bloc Party purist though, can take comfort in the wiry guitar that comes in for the chorus and Kele Okereke's pained delivery of the as ever catchy lyrics. This isn't their usual thing but I'm pretty sure a song like 'Talons' wasn't either before latest full-length 'Intimacy' was released, and that's no reason to look down on this vibrant, electronica tinged slice of modern pop rock. I mean, if Slipknot were to suddenly decided to do spazz-funk on a digeridoo with a harmonica refrain and it was actually good, I wouldn't hold it against them. Probably. This single is as addictive as any in the rock genre this year, and perhaps upon repeated listens those who don't like the new song should bear in mind the hook of "This time things will be different / And you're gonna see".
Written by Paul Smith