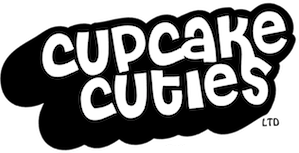 Along with a scene suffocating with several bands riding along another's jetstream, not bringing anything new or refreshing to the table and basically acting as an often weaker immitator and recreator, the alternative fashion scene is also suffering from a similar problem. Ever since Bring Me The Horizon frontman Oli Sykes' brand Drop Dead exploded in its early days many planned to follow suit, creating gore and similar themed clothing to sell to the masses. Some survived, but many failed and disbanded before getting anywhere.
Cupcake Cuties are newbies in the market, but the difference is they're bringing something less gore and hardcore orientated, and more focused on stuff like bakers and cakes?! We at DEAD PRESS! were intrigued to the point where we thought we'd have a little chat with founder Dominic Gregory, because what exactly makes a cupcake cutie is interesting to say the least.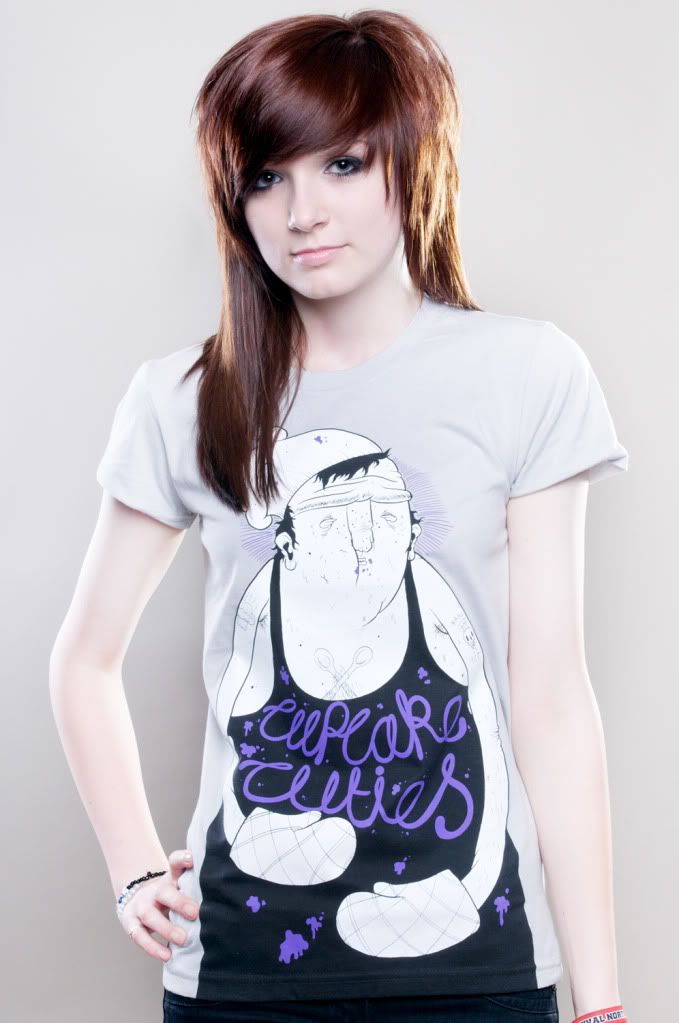 Zach: So, Cupcake Cuties is a much more lovely and nicer name than some other alternative clothing brands out there like Drop Dead and Built For Sin, where'd the name come from exactly?
Dom:The name was pitched accidentally one evening whilst I was sitting with a friend and we were discussing about how easy it is to make a brand name by combining something like food with another word. I said "… you know, you could take something like cupcakes and put something like cuties after it…". We made a list of different names but that one really grabbed us. Bit daft really but hey, its kinda cool!
Zach: A lot of your designs are revolved around cupcakes or other cakey goodness, where do your inspirations stem from?
Dom: Well we try not to stray too much from the beaten track as we are called Cupcake Cuties after all, and it's a very cakey name! Although we are now straying a little from it with more subtle designs, but we still intend on keeping it true to the semantics of the brands name. We get inspirations from all over, from cupcake stores, food parlours, television, and of course our designers have their input!
Zach: You're quite a young clothing line right now, when did you first decide to start the company up?
Dom: We are a very young company indeed. Officially we've only been a store for a few weeks, but we have been a name for a couple of years now so our presence has always been around, just never really in the clothing industry. We used to be a modelling site for ambitious individuals to have a free portfolio update with us, but we realised that we would much rather pursue a career in clothing and maybe think about incorporating the photo's further down the line. But only time shall tell.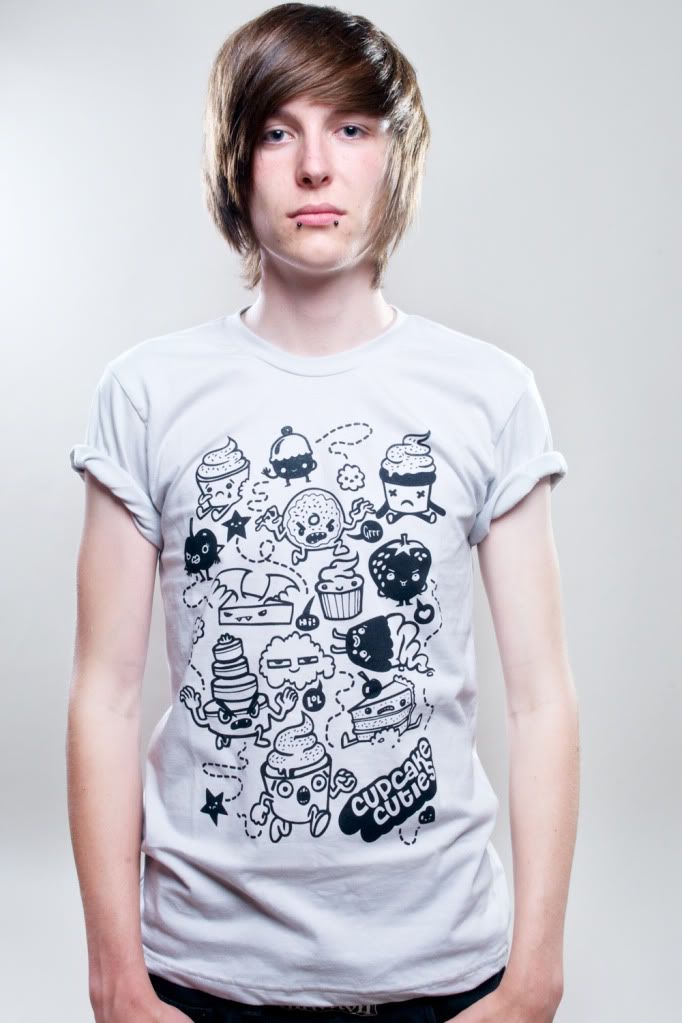 Zach: Have you got a favourite design in the line so far?
Dom: I would have to say that one of my favourite designs is 'The Baker' by Keaton Henson. Just because he's so freakin' weird looking, and his "Bake Or Die" tattoo makes me laugh. But I do like all of our current range, from the 'Skulls' tees to the 'Bon Appetit' V-neck tees.
Zach: You've also had a few gigs around Sheffield to help promote the line and showcase some local bands you support, what are we people missing out on that haven't been to one?
Dom: We have had a fair few gigs around Sheffield. Our first one at the Soyo bar went over a storm, I couldn't have been happier with the turn out and result of the night. If you haven't had chance to attend one yet then you must! It's always great fun and we have cupcakes to eat too! That's always great when you've had a few beers and you get a little bit peckish!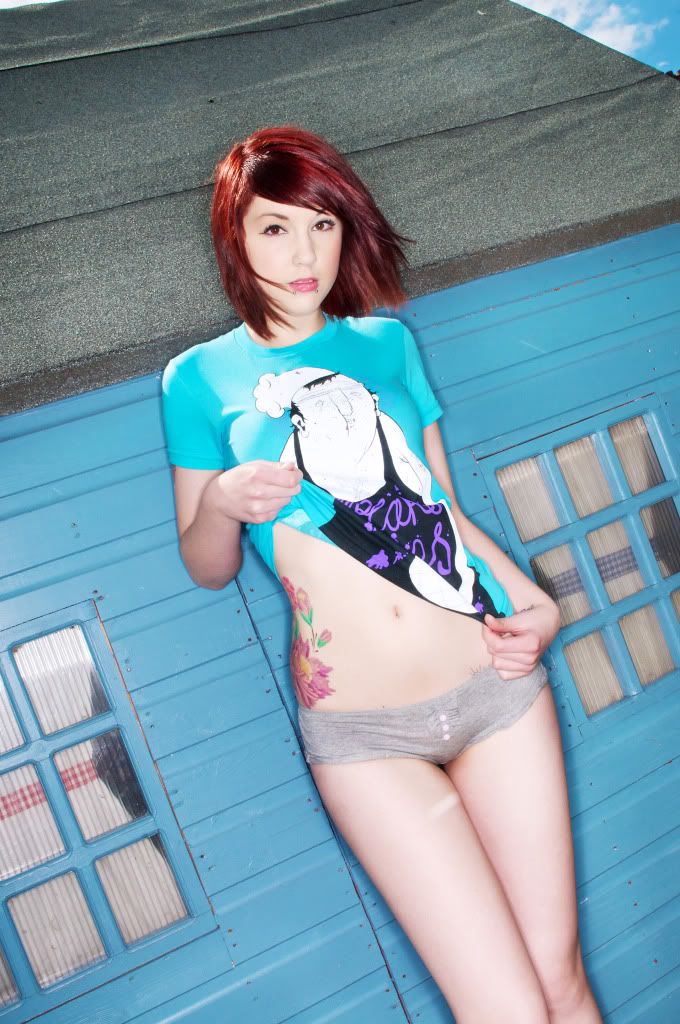 Zach: If an alien came to the planet, didn't have any idea what Cupcakes Cuties was and you had to sell him some stuff, how would you do that?
Dom: Well, for starters I would give him a special 'out of solar system' discount, just to soften the deal. Then I'd suggest he bought a tee as he could take it back home with him to show the family just how nice our clothes are here on Earth. This is providing that this alien isn't hostile and here to destroy our planet, as then he'd be wearing our tee whilst he levelled your house, which that wouldn't be good for business would it?!
Zach: It's surprisingly difficult to set up a successful clothing line and get the sales booming, what advice would you give to other existing lines and to people who are thinking of starting one up soon?Are there any artists and designers out there that you'd definitely recommend to go to for bands and lines to get some work done for themselves?
Dom: It's ever so difficult to start a clothing line that gets any success in the sea of clothing brands that are around at the moment, especially to find originality which is even more difficult. People will say that our clothing isn't original, but what is nowadays? Everything is a copy of something else in some way, shape or form, but trying to keep it fresh and appealing is always a key factor. We try not to steer too close to the more "gory" side of the market as that's already got its competitive contenders and established brands. We try to be more universal. We feel that our clothing appeals to anyone and everyone. If you don't like OTT colours or designs, we have our 'Bon Appetit' tees, if you like more over the top colours, we have our 'Double Head' tees. There's something for everyone!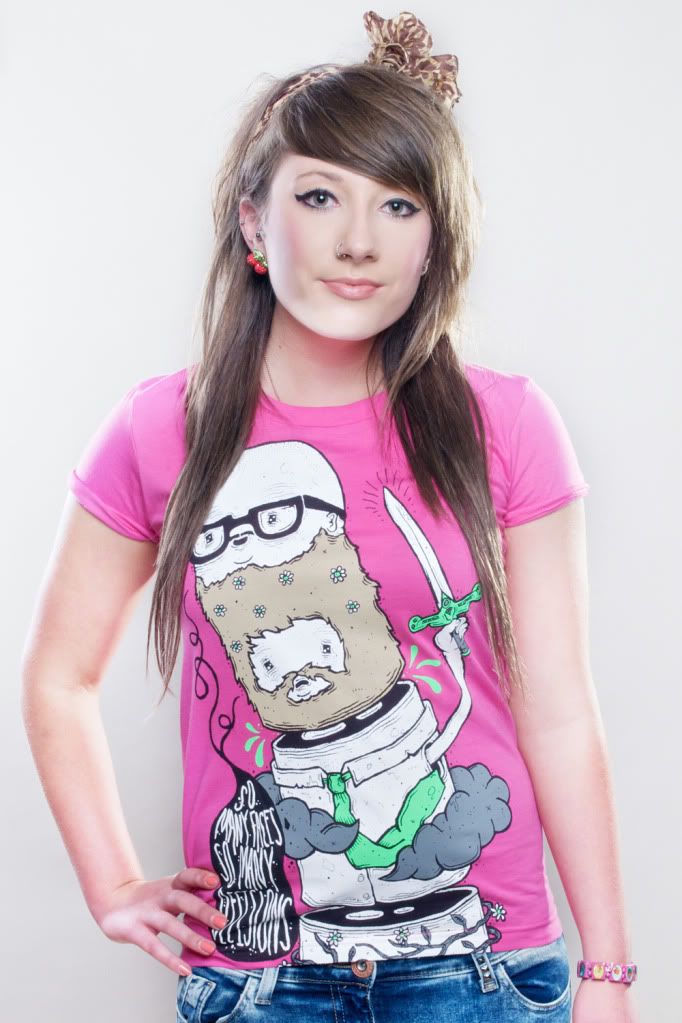 Zach: It seems things are only going up for you at the moment, what have you got planned for the rest of 2010 and where do you hope to have taken Cupcake Cuties by next year?
Dom: Well we are already in talks about the Autumn/Winter range with a few designers and we still have to decide on the final selection for the Autumn/Winter. We should have some great things coming out for it though! We also have some more gig nights planned for the rest of the year, and a possible Christmas party to end the year off with a bang. We are concentrating on getting ourselves sorted and making sure we make time for ourselves as well. By next year we hope to have established ourselves within the alternative clothing market and release some crazy new clothes for everyone! There are some crazy ideas floating around the Cupcake office so watch this space people.
Zach: Are there any final words you'd like to say to any of your customers, or why people should invest some money and orders in joining the Cupcake Cuties?
Dom: You won't be disappointed in our quality or customer service. All our tees are printed on high quality American Apparel with fantastic quality prints. We make sure all orders are perfect before they are shipped out, and should there be any problems we stand by our returns policy. Also, we like to think of our customers as friends and not punters. We offer them first dibs on new items, gig tickets, freebies and other exciting things that we like to do, such as competitions. It's a crazy world out there people, but everything feels better with a cup of tea and a cupcake… cuties.
Well, being called a cutie sure is nice, not so sure about a cupcake right now, but they sure do taste good. So it must be a compliment of some sort.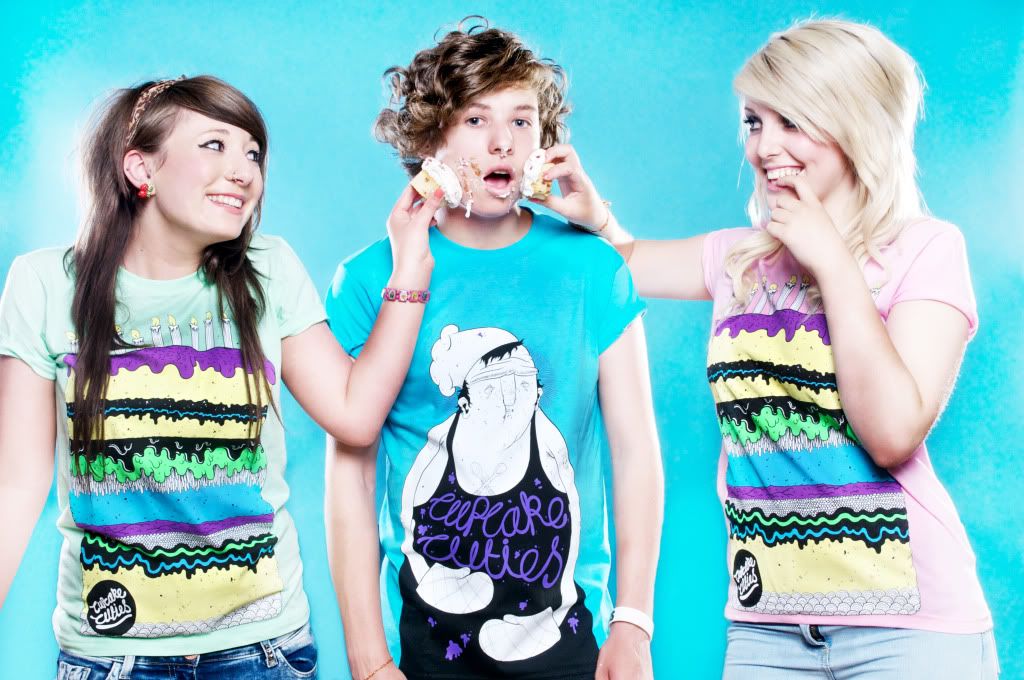 Fancy bagging some Cupcake Cuties gear for yourself? Head on over to their sweet and freshly baked webstore (www.cupcakecutiesapparel.com) to see their range and what they have on offer. It's the only real way of becoming a cupcake cutie for yourself, no?