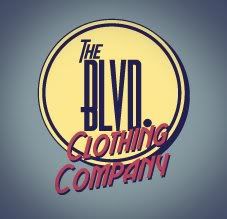 It's not very often that a clothing line draws heavy influence from fashion trends of the past, but newly developed BLVD. Clothing who set up for sales as early as a few months ago now have managed to set quite an impression fast, with their modern take on American fashion gone by. With their brand delivering jackets, hats and cardigans aswell as the traditional t-shirt, we had a little talk with founder Sam Lockett to find out the source of his inspiration for the designs, how he's feeling about the quickly received success and what the rest of 2011 has in store for BLVD. fans:
Zach: So, BLVD. Clothing, why that choice of name for the brand?
Sam: The dictionary defines Boulevard or BLVD for short as, "a broad avenue in a city, usually having areas at the sides or center for trees, grass, or flowers." I know what you're thinking, on the surface our choice for that name doesn't really make all that much sense. We chose the name simply because we love its sense of big city optimism; it's refreshing, it's inspiring, and it's who we want to be.
Zach: How did the idea of bringing BLVD. to life all come about?
Sam: It's plain fact that new clothing companies are springing up all over the place. Not to say that's necessarily a bad thing, but one common trait in alot of them is that there is no clear direction. You could take a tee with some graphic, brightly coloured, axe-wielding bear (*), cut the tag out and nobody would know which label it came from. Our key aim at BLVD. is to establish a living identity, a brand you can feel as well as wear. We want our customers to feel a part of something bigger. That is the challenge we have set ourselves.
Zach: With your products, there seems to be a bit of inspiration from retro American fashion, most notably with the varsity styled shorts and of course the varsity jacket, would you say that was an inspiration towards the company?
Sam: Most definitely. With many products, we aim to present something sleek and vintage but with our own fresh outlook. It's something that seems to be going down extremely well and it's great to see. After all, a little slice of classic American pie makes anything cooler.
Zach: Where do you draw ideas for your products and designs from?
Sam: Well, we try and maintain a broad spectrum. Some designs originate from pop culture and movies and photography, others from city scapes and urban life. With regards to the retro thing, you only have to look at old American diners and bowling alleys to see the source of our inspiration. It's a fun process, delving into the past to find something really cool and mixing it with our own ideology. We think it makes for great products, and people seem to agree.
Zach: You're a very new clothing line, so new that you only started selling products as early as this year, how're things looking out for BLVD. thus far?
Sam: We couldn't be happier with how things have turned out, the overall appreciation and interest in the brand has spread fast. We are over 6,000 followers strong on Twitter now and products are flying off the shelves. Some products in particular, like our £25 varsity jacket, have really kicked us into gear early. Hopefully it will just keep growing from here so that we can keep bringing out better and better products.

Zach: Though it's still early days at the moment, how do you think you guys are going to fair against the huge competition out there today?
Sam: There are so many strong clothing companies around that it's easy to get swept up in the competitive rat race. For us though, it's more important to just establish our own fanbase and stick to it, the more people that like our brand the better. I think the potential for BLVD. is massive, and I think we will do very well. Will we dethrone anybody? Only time will tell… hey, that rhymes!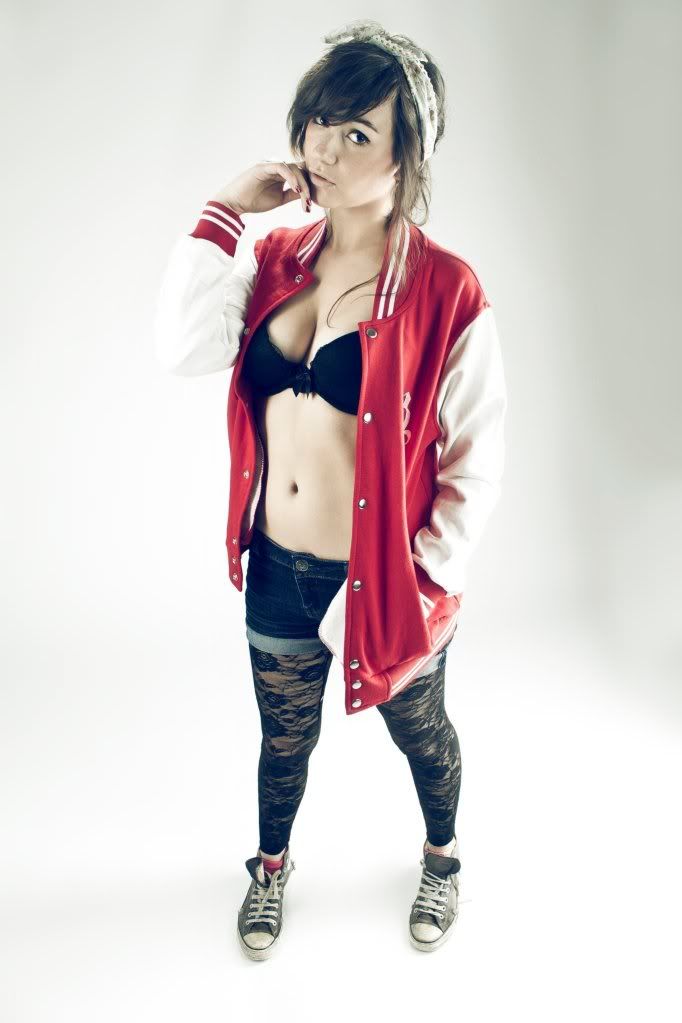 Zach: What do you guys think you offer that most other clothing companies do not?
Sam: As I touched on earlier, I think one thing that sets us apart from the majority of clothing companies is our sense of direction. It's not too hard to get your name out there, but it is hard to reach people beyond that. It's nice to know that people can be aware of your presence and what you stand for without even knowing your name. One trend that we noticed was that shortly after the release of our "Much Love" tee, coupled with us using the phrase as a sign off for our fanbase, the amount of traffic directed to our site from people searching for "Much Love Clothing" was quite amusing. This can be seen as a negative, but for me it's great. It shows that we're reaching people, the wheels are definitely turning.
Zach: Along with selling t-shirts, you also sell plaid shirts, beanies, varsity jackets and even cardigans. Do you think it's important for a clothing company to have a variation of different products?
Sam: I think variety is important, we are always looking for cool new products for our customers. T-shirts are a clothing companies bread and butter, but if you want people to really care about your brand then you should offer them something a bit different.
Zach: On your site you have something called 'The BLVD. Friday product release', where you claim to release a new product onto the site every Friday, how long is this going to continue on for?
Sam: We originally ran this for seven consecutive Fridays, releasing a new mystery product each week. We only stopped it to work on a major product release that is scheduled for September. After that it will resume, and we plan to do it for as long as possible. People love it! Every Friday without fail our site view figures would skyrocket around midnight, and straight away the new products would sell into the early hours of the morning. So, the Friday release will be returning very soon.
Zach: For people planning to start off their own clothing company soon, what advice can you give to them?
Sam: The biggest piece of advice that I would offer someone looking to start their own clothing company would be to develop a brand as a concept. You have to understand exactly what your brand means and where it is going, or else how do you expect anybody else to? Sometimes it's not enough to throw a hardcore name on a t-shirt with some sick graphics, you have to think about your message. What people are going to think when they see your products, and most importantly, what they are going to feel when they wear them. Developing a brand in this way can be tricky, but if you get a truly good idea going then the rest can flow so naturally that you don't even feel that you are in control of it.
Zach: What do you guys have planned for the remainder of 2011, and where do you hope to take BLVD. in 2012?
Sam: Now that would be telling! All I can say is to expect great things from us, as we will be working round the clock to set them in motion. We have some big plans for the near future. Watch this space.
Zach: Do you have any final words that you'd like to share with your current and potential customers?
Sam: * = BLVD. axe-wielding bear t-shirt coming soon! Much Love!
EXCLUSIVE DISCOUNT CODE:
They've also kindly offered you DP! readers an exclusive discount code of 15% off any order you make over at the BLVD. Clothing webstore. Simply enter "DEADVIP" when prompted to do so at the store checkout, but please note, it will only work after their current up to 40% off sale finishes in September.
You can visit the BLVD. Clothing webstore right now by clicking here. You can also follow them on Twitter and Facebook.