Returning for its second year running, our annual Reader Awards is your chance as the reader to cast yout votes and opinions and to let us all know exactly what has been so great for you in the world of music these past 12 months. It was also a chance for those of you in bands, labels and live music venues to get your fanbase to let us know just why we should all take notice of you.
We asked you what you feel have been the best releases, most noteworthy bands, notable record labels, the best venues the UK has to offer and even to help give us all a heads up into what are going to be some notable names throughout 2014,
Now, the results for this year have been compiled and are all listed with the top five results based on the amount of votes received below. Remember, if you're not happy with the results, they are all down to what you readers have provided us. If you didn't take part too, you have only yourself to blame. Feel free to discuss and let us know your thoughts in the comments below:
---
BEST ALBUM OF 2013:

01.) Bring Me The Horizon – 'Sempiternal'
02.) letlive. – 'The Blackest Beautiful'
03.) Deafhaven – 'Sunbather'
04.) Paramore – 'Paramore'
05.) I See Stars – 'New Demons'
---
BEST EP OF 2013:

01.) Forever Can Wait – 'Beauty & Grace'
02.) As It Is – 'Blenheim Place'
03.) The King Is Dead – 'Once Upon A Burning House'
04.) Fort Hope – 'Choices'
05.) Title Fight – 'Spring Songs'
---
BEST BRITISH BAND OF 2013:

01.) Bring Me The Horizon
02.) Don Broco
03.) Glamour Of The Kill
04.) Bastille
05.) Mallory Knox
---
BEST INTERNATIONAL BAND OF 2013: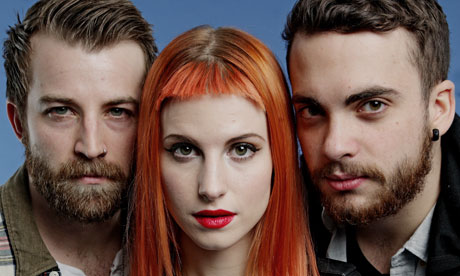 01.) Paramore
02.) Fall Out Boy
03.) The Word Alive
04.) letlive.
05.) The Wonder Years
---
BEST LIVE ACT OF 2013:

01.) Paramore
02.) letlive.
03.) Rammstein
04.) A Day To Remember
05.) Devil Sold His Soul
---
BEST MUSIC VIDEO OF 2013:

01.) Bring Me The Horizon – 'Can You Feel My Heart'
02.) Asking Alexandria – 'The Death Of Me'
03.) I See Stars – 'Murder Mitten'
04.) You Me At Six – 'Lived A Lie'
05.) Daylight – 'Life In A Jar'
---
BEST FESTIVAL OF 2013:

01.) Download Festival
02.) Slam Dunk Festival
03.) Reading Festival
04.) Vans Warped Tour UK
05.) Leeds Festival
---
BEST RECORD LABEL OF 2013:

01.) Destroy Everything
02.) Fearless Records
03.) Hopeless Records
04.) I Am Mighty Records
05.) Hassle Records
---
BEST VENUE OF 2013:

01.) The Joiners, Southampton
02.) Koko, London
03.) O2 Academy, Newcastle
04.) Black Heart, London
05.) Academy, Manchester
---
WHO TO LOOK OUT FOR IN 2014:

01.) The Word Alive
02.) Alesana
03.) Devil Sold His Soul
04.) Marmozets
05.) Searching Alaska
---
That's the full results in for this year. As mentioned, please feel free to discuss in the comments below, whether you think yay or nay to anything. This will, of course, be returning in 2014 and each year after.
Thank you to everyone who took part and cast their voices and opinions. Let's see what 2014 has in store for us all!