Following the success of this year's SummerJam festival weekend in July, the guys at Mutiny Events have decided to end the year with a one-day festival, aptly titled WinterJam. Further details can be found below: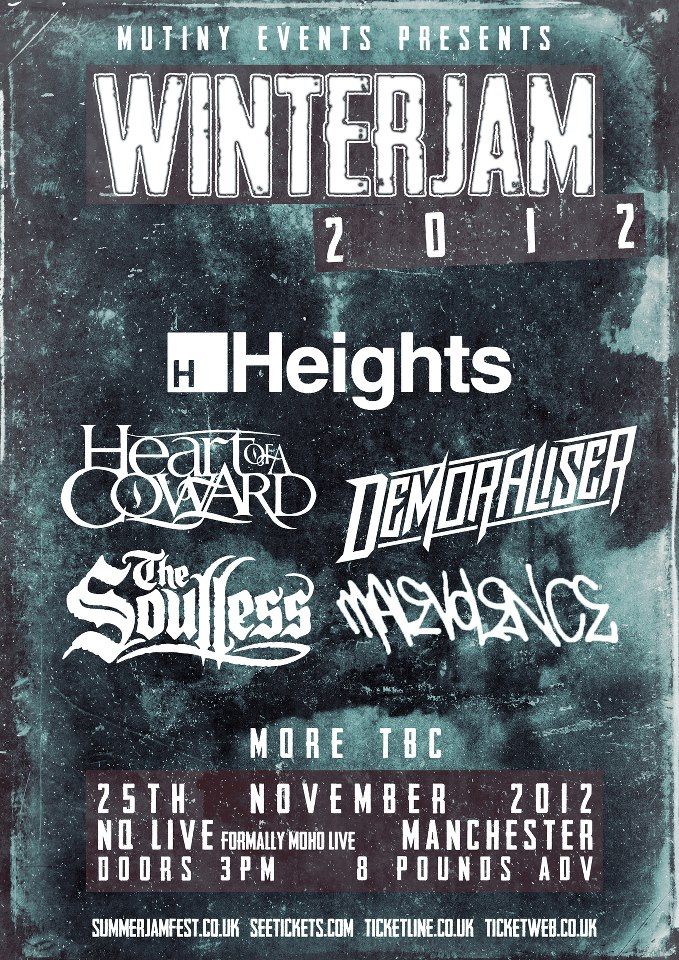 The one-day extravaganza will take place on November 25th 2012 at NQ Live (formerly Moho Live in Manchester), with the first wave of bands currently announced including Heights, Heart Of A Coward, Demoraliser and more. Further bands will be announced in the coming weeks.
Tickets cost £8.00 in advance with doors opening at 3:00PM.
Founder & Editor for DEAD PRESS!