Sheffield metalcore mob While She Sleeps are set to premiere their brand new track, titled 'Death Toll', on Daniel P. Carter's show on BBC Radio 1 later this evening (March 11th 2013). More details and the single artwork can be found below: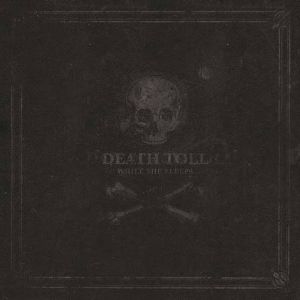 Daniel P. Carter's show begins at midnight (12:00AM GMT) tonight and the song will be played at some point throughout the show's airing. You can listen to the show online from here.
Founder & Editor for DEAD PRESS! | Atheist and antitheist. | Judge of the quick & the dead since 1989.