Record label Transgressive Records have announced that they will be reissuing two of At The Drive-In's classic albums, 'Acrobatic Tenement' and 'Relationships Of Command', later this year. There will also be limited edition vinyls of each of these albums on Record Store Day (April 20th 2013). You can view the artwork and newly revised tracklist for both of the aforementioned reissues below: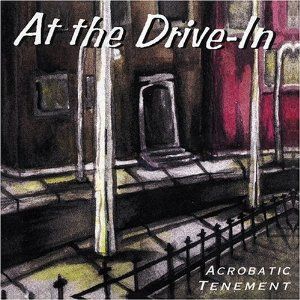 01.) StarSlight
02.) Schaffino
03.) Ebroglio
04.) Initiation
05.) Communication Drive-In
06.) Skips On The Record
07.) Paid Vacation Time
08.) Ticklish
09.) Blue Tag
10.) Coating Of Arms
11.) Porfirio Diaz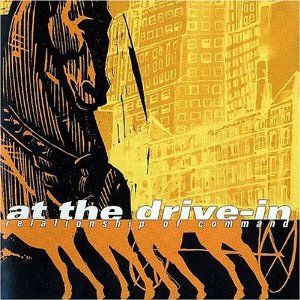 01.) Arcarsenal
02.) Pattern Against User
03.) One Armed Scissor
04.) Sleepwalk Capsules
05.) Invalid Litter Dept.
06.) Mannequin Republic
07.) Enfilade
08.) Rolodex Propaganda
09.) Quarantined
10.) Cosmonaut
11.) Non-Zero Possibility
12.) Catacombs (Bonus Track)
The album 'Acrobatic Tenement' will see a March 25th 2013 release, whilst 'Relationships Of Command' will see its re-issue in stores from April 22nd 2013.