Tonight Alive have signed over to Fearless Records in the US, through which they'll be releasing their new EP 'Consider This' on November 8th 2011, with full-length 'What Are You Scared Of?' to follow shortly after in the new year. The EP artwork and tracklisting can be found below: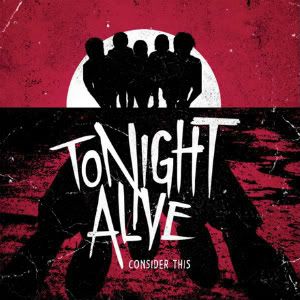 01.) Wasting Away
02.) Five Years
03.) My Favourite Thing
04.) Revenge And Its Thrills
05.) Invincible
Founder & Editor for DEAD PRESS! | Atheist and antitheist. | Judge of the quick & the dead since 1989.