With their performance at this year's Slam Dunk Festival at the end of the month fast approaching, The Word Alive have confirmed details regarding their forthcoming album, titled 'Life Cycles'. The album is set for a July 3rd 2012 release on Fearless Records. The full tracklisting and artwork can be viewed below: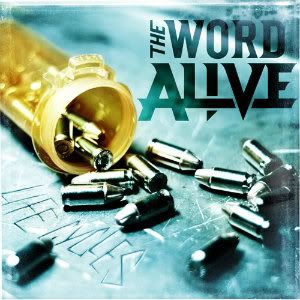 01.) Dragon Spell
02.) Wishmaster
03.) Entirety
04.) For Your Health
05.) Bar Fight
06.) Life Cycles
07.) Evolution
08.) Hidden Lakes
09.) Ambitionary
10.) Live A Lie
11.) Belong
12.) Room 126
13.) Astral Plane
Founder & Editor for DEAD PRESS!