Following a sold-out show at Kingston's The Peel on April 23rd, The Wonder Years have announced a second date at the venue on April 24th where the band will be performing their latest record 'Suburbia, I've Given You All And Now I'm Nothing' from start to finish. Support for the show comes from Maycomb. Ticket info can be found below: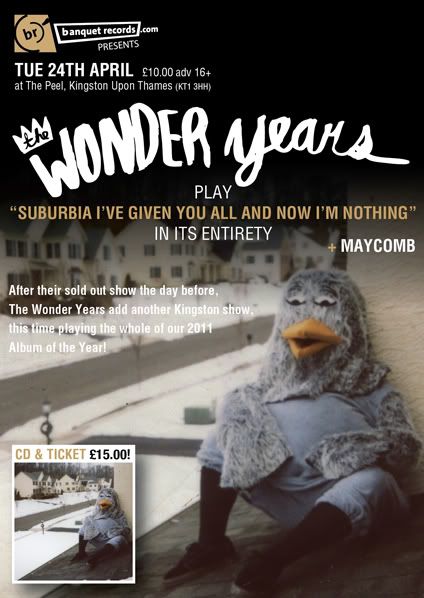 Tickets for the show go on sale from Monday (February 13th) via the Banquet Records website (here) where you can also find more information regarding the concert.
Founder & Editor for DEAD PRESS! | Atheist and antitheist. | Judge of the quick & the dead since 1989.