Metalcore outfit The Color Morale have just announced details of their upcoming third full-length, titled 'Know Hope', which is slated for a March 26th 2013 release date through Rise Records. You can view the album tracklist and artwork below: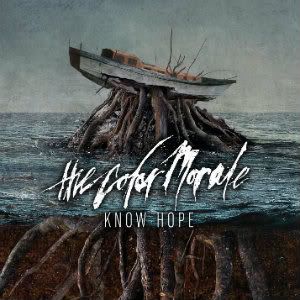 01.) Burn Victims
02.) Smoke And Mirrors
03.) Learned Behaviour
04.) Living Breathing Something
05.) Strange Comfort
06.) In Light In Me
07.) Silver Lining
08.) Steadfast
09.) Hole Hearted
10.) Saviorself
11.) Have.Will
12.) Never Enders
Founder & Editor for DEAD PRESS! | Atheist and antitheist. | Judge of the quick & the dead since 1989.