Welsh sextet The Blackout have just unveiled details of their forthcoming full-length effort, 'Start The Party'. The album is slated for a January 21st 2013 release date through Cooking Vinyl, and the artwork and full tracklist can be viewed below: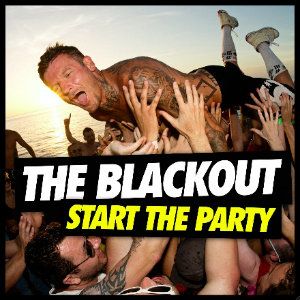 01.) Start The Party
02.) Radio
03.) We Live On
04.) Let Me Go
05.) Take Away The Misery
06.) Keep Singing
07.) Running Scared
08.) You
09.) Free Yourself
10.) Sleep When You're Dead
11.) Throw It All Away
Founder & Editor for DEAD PRESS! | Atheist and antitheist. | Judge of the quick & the dead since 1989.