Comedy rock duo Tenacious D are currently streaming their forthcoming third album 'Rize Of The Fenix' in full online. You can head over to the full stream by clicking on the album artwork image posted below: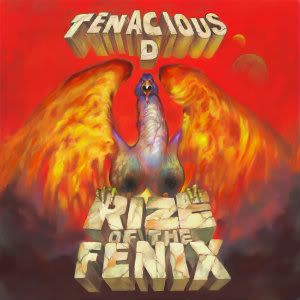 'Rize Of The Fenix' is released on May 15th 2012.
Founder & Editor for DEAD PRESS! | Atheist and antitheist. | Judge of the quick & the dead since 1989.