Southampton's Takedown Festival keep building their line-up and have now just announced another five bands who will be appearing at this year's event, including Shadows Chasing Ghosts and Death Of An Artist. All new additions and an updated festival poster can be found below: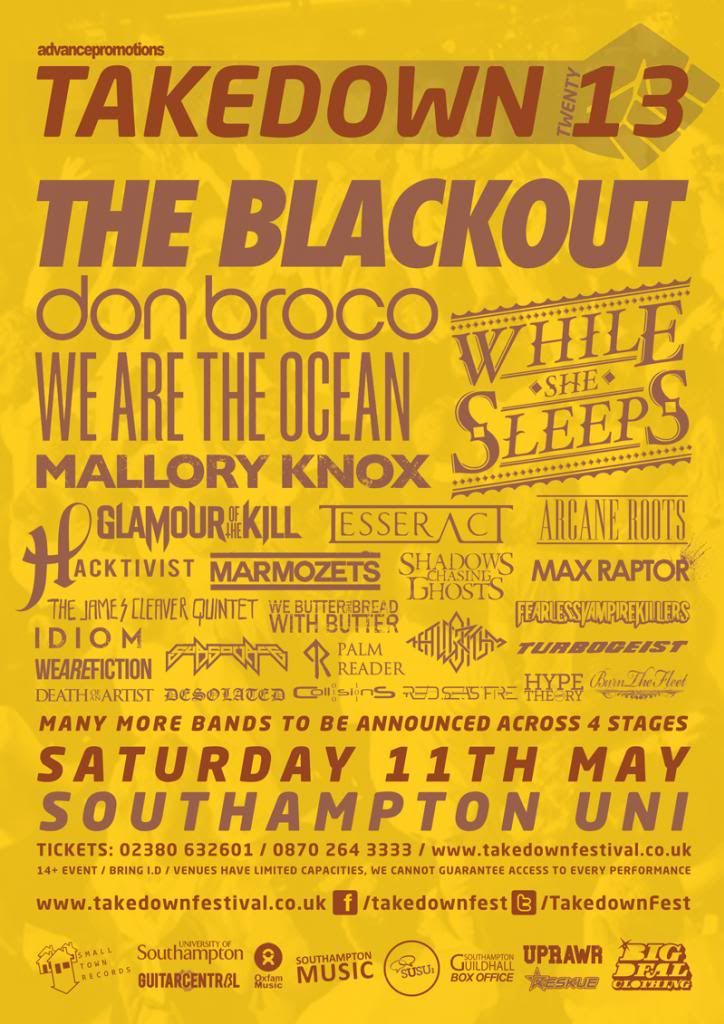 The Algorithm
Arcane Roots
The Blackout
Burn The Fleet *
Collisions
Death Of An Artist *
Desolated *
Don Broco
Fearless Vampire Killers
Glamour Of The Kill
Hacktivist
The Hype Theory *
Idiom
The James Cleaver Quintet
Mallory Knox
Marmozets
Max Raptor
Palm Reader
Red Seas Fire
Shadows Chasing Ghosts *
Subsource
Tesseract
Turbogeist
We Are The Ocean
We Are Fiction
We Butter The Bread With Butter
While She Sleeps
* = latest addition
This year's Takedown Festival will take place at Southampton University on May 11th 2013. Early bird tickets are on sale now. For further information and to purchase tickets, head to the festival's official website (here).