Upon confirming their final few bands and full line-up just a few days ago, our proudly sponsored friends at Manchester's SummerJam have now revealed the stage split plans for this year. You can view the splits below, with finalised stage times to follow very soon: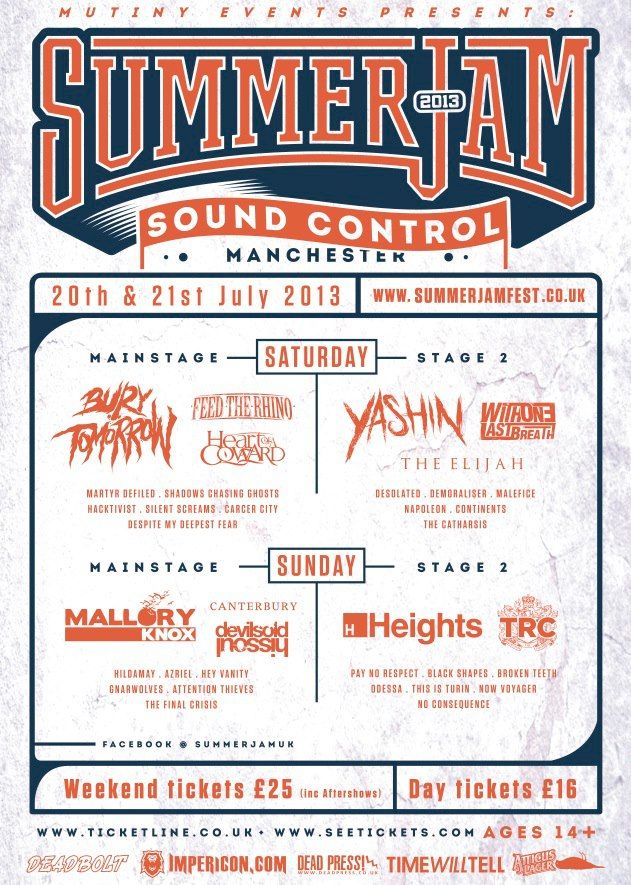 This year's SummerJam festival will take place at Manchester's Sound Control across two stages on July 20th – July 21st, with doors opening at 2:00PM. Weekend tickets are now available to purchase online from the festival's official website (here) priced at £26.50.
Founder & Editor for DEAD PRESS! | Atheist and antitheist. | Judge of the quick & the dead since 1989.