Manchester's newest festival SummerJam have just confirmed the second wave of bands for this year's bill, including Heights, Carcer City and Martyr Defiled. We are also proud to now announce that we are one of the official sponsors of the festival this year. You can view the latest additions below: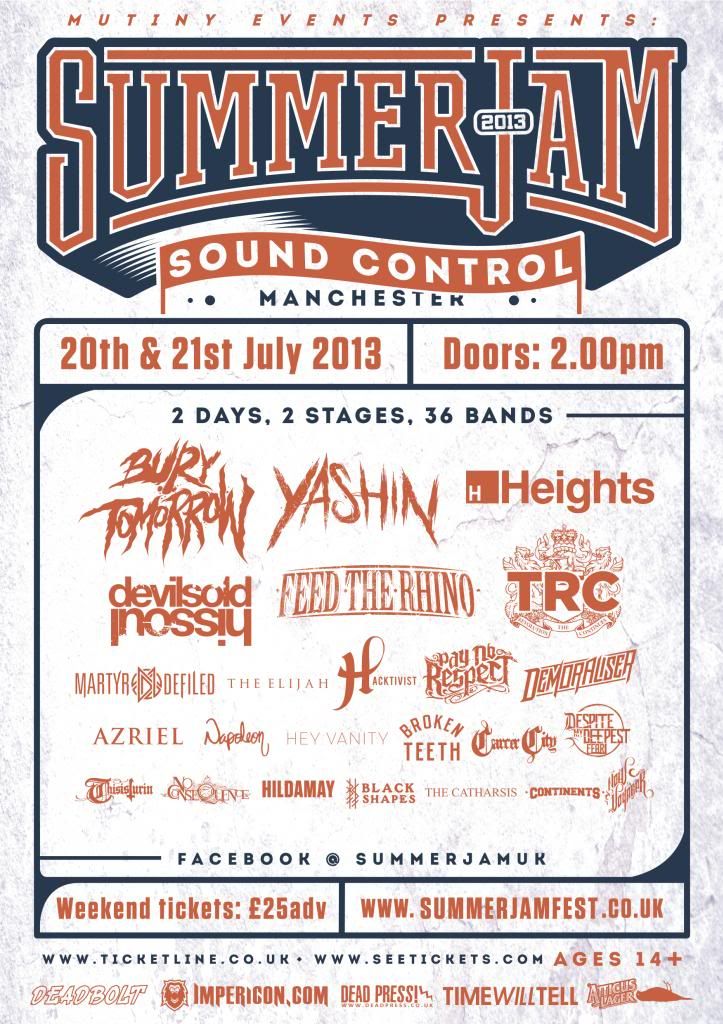 Azriel
Black Shapes *
Broken Teeth *
Bury Tomorrow
Carcer City *
The Catharsis
Continents
Demoraliser *
Despite My Deepest Fear *
Devil Sold His Soul
The Elijah *
Feed The Rhino
Hacktivist *
Heights *
Hey Vanity *
Hildamay *
Martyr Defiled *
Napoleon
No Consequence
Now, Voyager *
Pay No Respect
This Is Turin
TRC
Yashin
* = latest addition
This year's SummerJam festival will take place at Manchester's Sound Control across two stages on July 20th – July 21st, with doors opening at 2:00PM. Weekend tickets are now available to purchase online from the festival's official website (here) priced at £26.50.
Founder & Editor for DEAD PRESS!