Two of pop-punk's most promising acts, Such Gold and A Loss For Words, have announced details of a forthcoming split release through labels No Sleep Records and Mightier Than Sword. The release is set for a November 22nd 2011 date, with limited vinyl pressings to be made available black (100), yellow (450), and maroon marble (450) packaged with a limited edition t-shirt.
The release's cover art and tracklsting can be viewed below: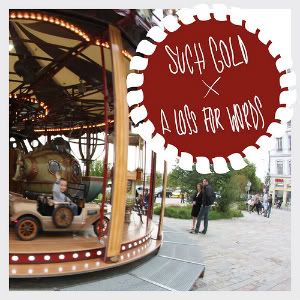 01.) Scoreboard
02.) Backyard
03.) America Needs A New Sweetheart
04.) Thomas Vs. Luongo
Founder & Editor for DEAD PRESS! | Atheist and antitheist. | Judge of the quick & the dead since 1989.