Independent British music festival Redfest has just announced the first wave of bands which will form their line-up for 2013, including Bury Tomorrow, Bleed From Within and Feed The Rhino, all of which will be performing on the 'Redcore In Your Face' stage. All bands currently announced along with an official flyer and more information can be found below: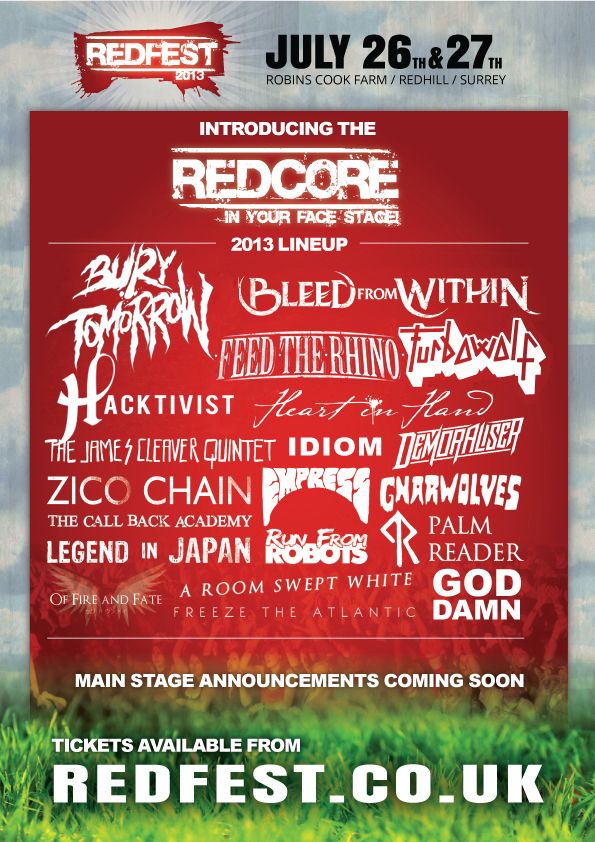 A Room Swept White
Bleed From Within
Bury Tomorrow
The Call Back Academy
Demoraliser
Empress
Feed The Rhino
Freeze The Atlantic
Gnarwolves
God Damn
Hacktivist
Heart In Hand
Idiom
The James Cleaver Quintet
Legend In Japan
Of Fire And Fate
Palm Reader
Run From Robots
Turbowolf
Zico Chain
This year's festival takes place on July 26th – July 27th 2013 and will be held at Robin Cook Farm, Redhill in Surrey. Tickets are available now to purchase from the festival's official website (here).