Hardcore outfit Palm Reader have just announced that their debut album, titled 'Bad Weather', will be released on May 6th 2013 on Small Town Records. You can find the album artwork, finalised tracklisting and full pre-order details below: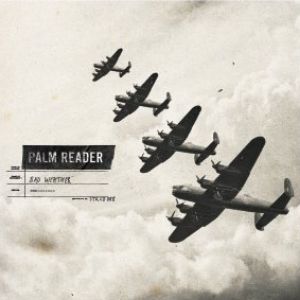 01.) Unwanted Guest (Grace Pt. 1)
02.) Spineless
03.) Smack Hound
04.) The Fox And The Crow
05.) Bitter Hostess (Grace Pt. 2)
06.) Seeing And Believing Are Two Different Things
07.) Echo
08.) Uncomfortably Lucid
09.) Noble Host (Grace Pt. 3)
10.) Whites Of Our Eyes
Album pre-orders will be made available from March 18th 2013 and can be placed via the official Small Town Records webstore (here).