To coincide with their upcoming UK support dates with You Me At Six next month, Mayday Parade have announced an official UK release of their recent self-titled record. The album is set for release on March 5th 2012. The album artwork and tracklisting can also be found below: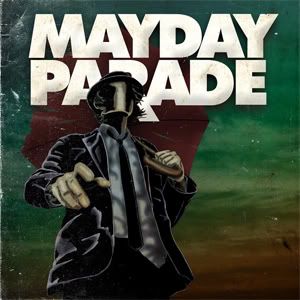 01.) Oh Well, Oh Well
02.) No Heroes Allowed
03.) When You See My Friends
04.) You're Dead Wrong
05.) Priceless
06.) Stay
07.) Call Me Hopeless, Not Romantic
08.) A Shot Across the Bow
09.) Everything's An Illusion
10.) I'd Rather Make Mistakes Than Make Nothing At All
11.) Without The Bitter The Sweet Isn't As Sweet
12.) Happy Endings Are Stories That Haven't Ended Yet
You can also read our review of the album here.