Derby trio LostAlone are set to release their sophomore record 'I'm A UFO In This City' on March 5th 2012 (March 4th 2012 digitally). You can view a trailer video online (here) and view the album artwork and full tracklisting below: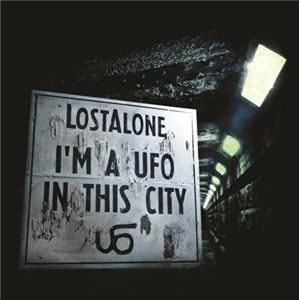 01.) Obey The Rules You Lose
02.) Love Will Eat You Alive
03.) Paradox On Earth
04.) UFOria (The Dark)
05.) Vesuvius
06.) Creatures
07.) Orchestra Of Breathing
08.) Put Pain To Paper
09.) Do You Get What You Pray For? [music video]
10.) We Are The Archaeology Of The Futures Past
11.) The Downside Of Heaven Is The Upside Of Hell
Founder & Editor for DEAD PRESS! | Atheist and antitheist. | Judge of the quick & the dead since 1989.