British melodic hardcore outfit Landscapes are set to re-release their critcally acclaimed debut album 'Life Gone Wrong' on September 2nd 2013 via Pure Noise Records. You can view the album's artwork and tracklisting below, which will feature two bonus live tracks: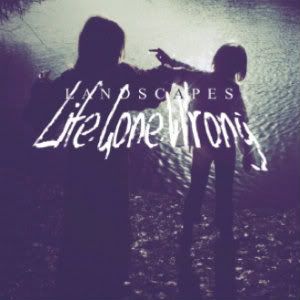 01.) Cemetery
02.) No Love
03.) Dream
04.) Disdain
05.) Providence
06.) Coming Of Age
07.) Forgiveness
08.) Epilogy
09.) Paradox
10.) Providence (Live)
11.) Epilogy (Live)
Founder & Editor for DEAD PRESS! | Atheist and antitheist. | Judge of the quick & the dead since 1989.