Metal mainstays KoRn are celebrating the release of their new album 'The Path Of Totality' next week with a range of album launch nights in rock clubs across the UK, beginning in London tomorrow. All dates and clubs hosting these promo nights can be seen below: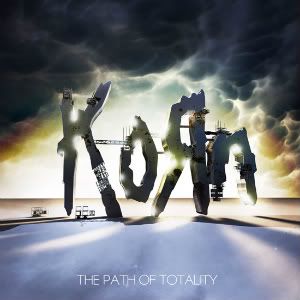 NOVEMBER 30
– LONDON, Nasin @ Borderline (Facebook)
DECEMBER 02
– GLASGOW, Cathouse Saturdays (www.cathouse.co.uk)
– MANCHESTER, Roadkill @ Satan's Hollow (Facebook)
– NEWCASTLE, Toxic Rock Night @ Legends (www.legendsnewcastle.com)
– PLYMOUTH, Redeemer @ Venue C103 (www.c103.co.uk)
– SHEFFIELD, Drop @ Corporation (www.corporation.org)
DECEMBER 03
– BIRMINGHAM, Subculture @ Vudu (www.vuduclub.com)
– LIVERPOOL, Rage @ Krazyhouse www.thekrazyhouse.co.uk)
– CARDIFF, Bogiez (www.bogiez.com)
– NOTTINGHAM, Hey Hey Hey @ Rock City (www.rock-city.co.uk)
Sadly, KoRn and Skrillex will be unable to make it down to any of the nights in person. However, if you're interested in what they would play if they were to attend, check out this link for their playlists.