KISS, one of the biggest rock bands in the world today, have announced details on the release of their 20th studio effort, 'Monster'. The album is set for release on October 8th 2012, and you can see the full tracklist and artwork below: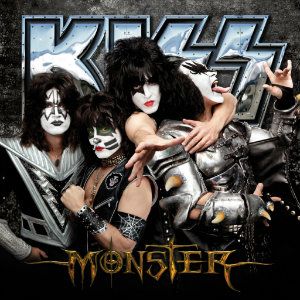 01.) Hell Or Hallelujah
02.) Wall Of Sound
03.) Freak
04.) Back To The Stone Age
05.) Shout Mercy
06.) Eat Your Heart Out
07.) Long Way Down
08.) The Devil Is In Me
09.) Outta This World
10.) Take Me Down Below
11.) All For The Love Of Rock & Roll
12.) Last Chance
13.) Right Here, Right Now (Bonus track)
Founder & Editor for DEAD PRESS! | Atheist and antitheist. | Judge of the quick & the dead since 1989.