American metalcore outfit Killswitch Engage have now revealed the artwork for their forthcoming studio record, 'Disarm The Descent', which is set for release on April 1st 2013 through Roadrunner Records. You can view it along with the previously announced tracklist below: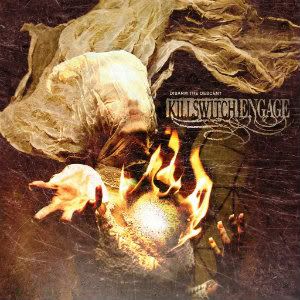 01.) The Hell In Me
02.) Beyond The Flames
03.) New Awakening
04.) In Due Time
05.) A Tribute To The Fallen
06.) The Turning Point
07.) All That We Have
08.) You Don't Bleed For Me
09.) The Call
10.) No End In Sight
11.) Always
12.) Time Will Not Remain
You can also view a short trailer where the band showcase a short clip of a new track by clicking here.