Rock outfit Japanese Voyeurs are set to be resident DJs at a new club night, SnakeTown. Based in East London, the mid-week club night will take place on the first Wednesday of every month at Catch 22, where 3-4 bands will perform live sets before leading onto DJ sets from Japanese Voyeurs and the club's resident DJs. The band will also be performing a live band set at the event earlier in the evening.
The first SnakeTown club night will take place this Wednesday (September 7th 2011), with more information found on the flyer below: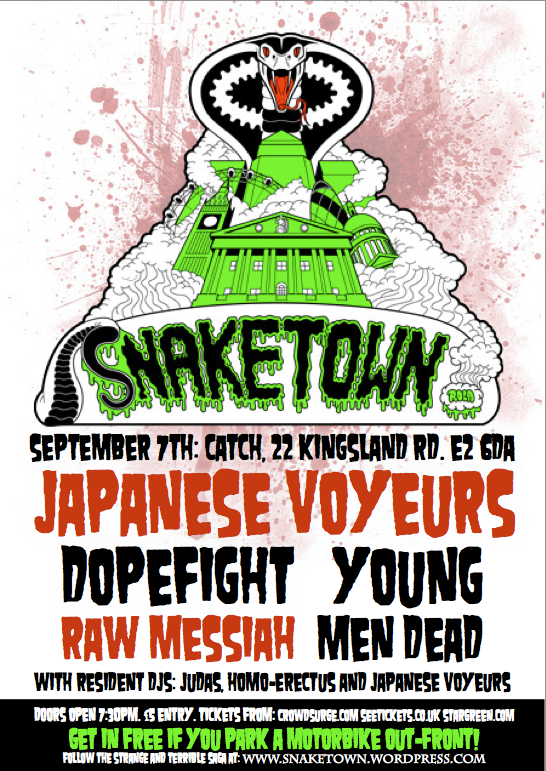 Entry will cost £3-£5 with pints costing £2 all night long. You're also able to get free entry if you park a motorbike out the front of the venue, more information as to why can be found here. The Facebook event for the night can also be found here.