In a very spontaneous and out of the blue mood, British rockers InMe have just released 'Medusa', a new full-length album which the band had not previously mentioned or hinted at. On their BandCamp page, the band explain the album is "a home recorded album created as a Pledge incentive". You can find the artwork, tracklist and download link below: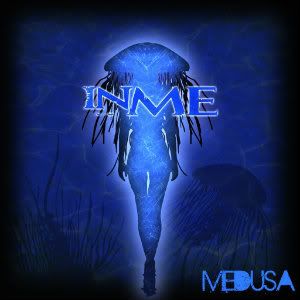 01.) Caterpillar With Butterfly Wings
02.) Love Mosquito
03.) The Entire Force Of Habit
04.) Dynasty Of Wolves
05.) Medusozoa
06.) Amendments Made With My Past
07.) Persecuted Heroines
08.) Sacro Monte
09.) Rainbow Chaser
10.) Elysian Kingdom
'Medusa' is available now and can be purchased and downloaded in full from the band's official BandCamp page (here). The band intend to make homemade physical copies, news of which will follow as it develops.
Founder & Editor for DEAD PRESS!