Rap rockers Hollywood Undead have just unveiled details regarding the release of their forthcoming third full-length record, titled 'Notes From The Underground'. The album is set for release on January 8th 2013 and you can view both the artwork and tracklist below: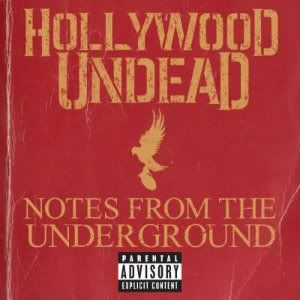 01.) Dead Bite
02.) From The Ground
03.) Another Way Out
04.) Lion
05.) We Are
06.) Pigskin
07.) Rain
08.) Kill Everyone
09.) Believe
10.) Up In Smoke
11.) Outside
Founder & Editor for DEAD PRESS!