Post-hardcore outfit Hands Like Houses have revealed further details for their forthcoming debut record, 'Ground Dweller'. The album is slated for a March 13th 2012 release on Rise Records, with the artwork and full tracklisting below: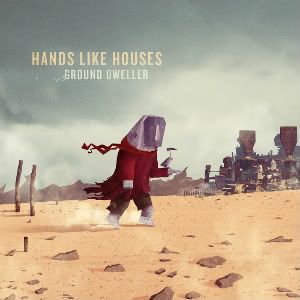 01.) Antarctica
02.) Don't Look Now, I'm Being Followed. Act Normal.
03.) This Ain't No Place For Animals
04.) Spineless Crow
05.) Starving To Death In The Belly Of A Whale
06.) A Clown And His Pipe
07.) The Definition Of Not Leaving
08.) Lion Skin [listen]
09.) One Hundred
10.) Watchmaker
11.) The Sower
You can also listen to a teaser of the album here.