It is being reported that Scott Hutchison, lead vocalist and guitarist of Scottish indie rock band Frightened Rabbit, has gone missing. The news of his disappearance came to light yesterday (May 9th 2018), and has not been since he left the Dakota Hotel in South Queensferry at 1:00AM that morning.
His family reported him missing and police in the city are appealing for information on his whereabouts. He is described as white, 6ft tall with a stocky build, dark hair and a thick beard, and was last seen wearing a dark baseball cap, navy blue hooded jacket, grey or khaki trousers and white trainers.
According to reports, it's said that Hutchison left the hotel where he was last sighted without his mobile phone to contact, and a few hours tweeted two concerning messages from his personal Twitter account.
Be so good to everyone you love. It's not a given. I'm so annoyed that it's not. I didn't live by that standard and it kills me. Please, hug your loved ones.

— Scott Hutchison (@owljohn) May 8, 2018
I'm away now. Thanks.

— Scott Hutchison (@owljohn) May 8, 2018
The local police have released an image from CCTV footage from his last known sighting, taken in the reception of the Dakota Hotel.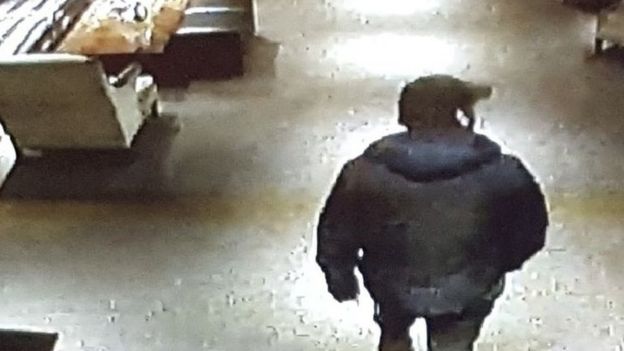 Since his disappearance, the band have issued a statement from their official account, urging for anyone with any information as to his whereabouts to come forward.
We are worried about Scott, who has been missing for a little while now. He may be in a fragile state and may not be making the best decisions for himself right now. Please could Scott or anyone with any information on his whereabouts please contact Police Scotland (101).

— Frightened Rabbit (@FRabbits) May 9, 2018
We have no news to report on Scott's whereabouts this morning. Your support so far has been incredible and all we ask is you keep him in your thoughts, keep an eye out and keep sharing his picture online. Thanks for everything. Your kindness and positivity is keeping us going G

— Frightened Rabbit (@FRabbits) May 10, 2018
Along with this, his fellow bandmate and brother, Grant Hutchison, has asked for further help and assistance in locating Scott.
The latest statement issued from Police Scotland reads as follows:
"It has since been established that Scott, lead singer of indie rock band, Frightened Rabbit, left the Dakota Hotel in South Queensferry at 1am on Wednesday and set off on foot.
Officers are keeping an open mind as to Scott's direction of travel, however, particular focus is being given to the South Queensferry area, Forth Road Bridge and Fife.
Anyone who can assist with this ongoing inquiry is asked to come forward. Significant CCTV analysis has been undertaken and police have identified two people who were seen crossing the footpath of the Forth Road Bridge around 1.10am.
These individuals may have seen Scott, or known the direction he traveled, and they are urged to contact police immediately."
Anyone with any information regarding Scott Hutchison's whereabouts are urged to contact the authorities by calling 101.
We here at DEAD PRESS! wish Scott a safe and prompt return.