Four Year Strong have now made pre-orders available for their forthcoming studio album release, 'In Some Way, Shape Or Form', which is released on November 9th 2011. All pre-order options can be found at the bottom of this news post. You can also find the album's artwork and tracklisting below too: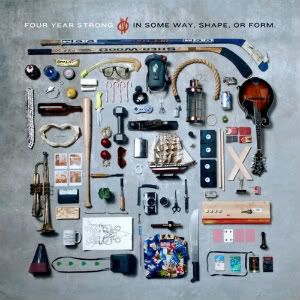 01.) The Infected
02.) The Security Of The Familiar, The Tranquility Of Repetition
03.) Stuck In The Middle [listen]
04.) Just Drive [listen]
05.) Fairweather Fan
06.) Sweet Kerosene
07.) Falling On You [listen]
08.) Heaven Wasn't Built To Hold Me
09.) Unbreakable
10.) Bring On The World
11.) Fight The Future
12.) Only The Meek Get Pinched. The Bold Survive
You can head either to iTunes, Play.com or the band's webstore and place your pre-order for the album now.
Founder & Editor for DEAD PRESS!