With their line-up now beginning to form solidly, Southampton's Takedown Festival have now added a further four acts to join this year's roster: Hacktivist, Tesseract, Collisions and Red Seas Fire. The line-up as it stands currently along with an updated poster and ticket details can be found below: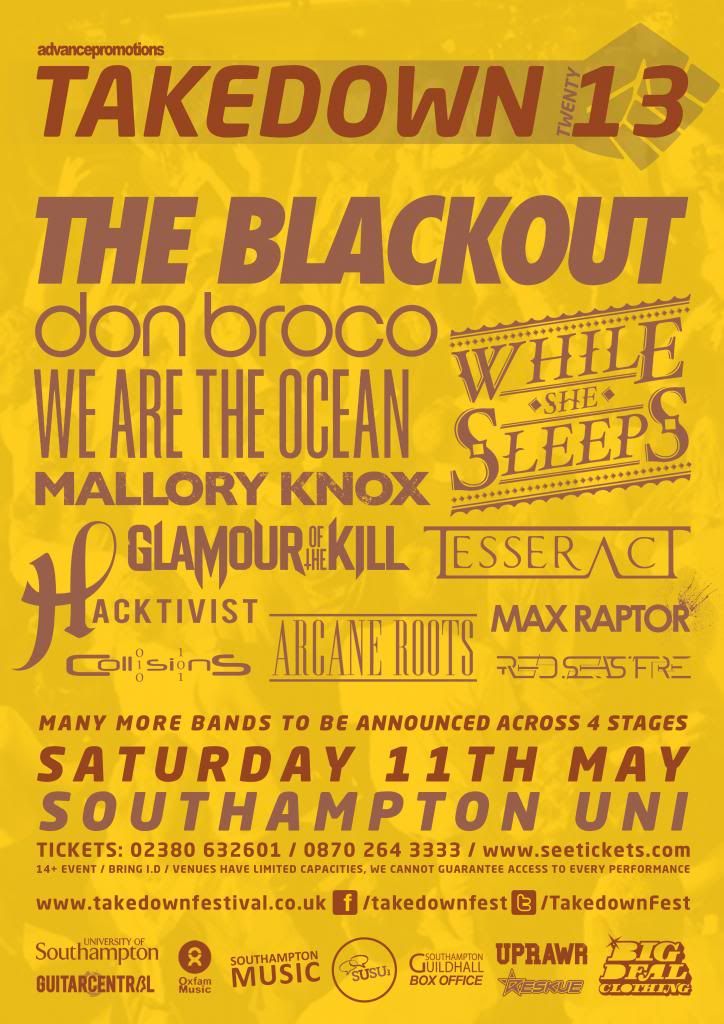 Arcane Roots
The Blackout
Collisions *
Don Broco
Glamour Of The Kill
Hacktivist *
Mallory Knox
Max Raptor
Red Seas Fire *
Tesseract *
We Are The Ocean
While She Sleeps
* = latest addition
This year's Takedown Festival will take place at Southampton University on May 11th 2013. Early bird tickets are on sale now. For further information and to purchase tickets, head to the festival's official website (here).
Founder & Editor for DEAD PRESS! | Atheist and antitheist. | Judge of the quick & the dead since 1989.