Belgium music festival Groezrock have just announced the first set of bands to be performing at next year's event. Some bands confirmed to be playing the next Groezrock includes Rancid, Simple Plan, Your Demise, Reel Big Fish, Alkaline Trio and more. The flyer with all currently announced bands can be seen below: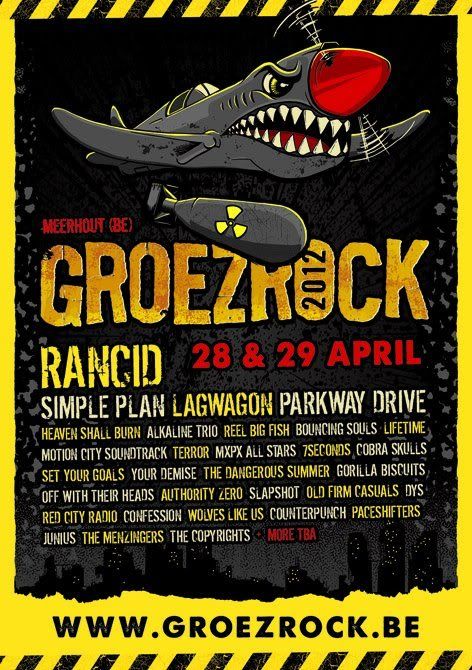 Groezrock will also be adding a fourth stage for acoustic performances.
For more information regarding the festival, visit the official website by clicking here.