American record label Fearless Records are set to release a Christmas compilation album entitled "Tis The Season To Be Fearless', set for release on November 22nd 2010. The record will feature 8-tracks of covers by various bands signed to the label, including Breathe Carolina and Sparks The Rescue. Here's the album's official artwork and tracklisting: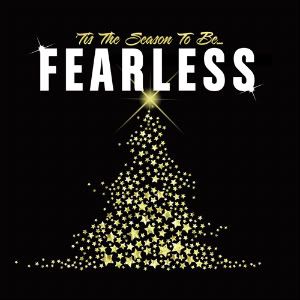 01.) For All Those Sleeping – 'Maybe This Christmas'
02.) The Maine – 'Ho Ho Hopefully'
03.) Go Radio – 'O' Holy Night'
04.) Breathe Carolina – 'Mile High Christmas'
05.) Amely – 'Christmas Time Again'
06.) Sparks The Rescue – 'Christmas Brings Me Down'
07.) Let's Get It – 'Down To Us'
08.) Artist Vs. Poet – 'Christmas With You'
You can pre-order the record now from the iTunes store by clicking here!